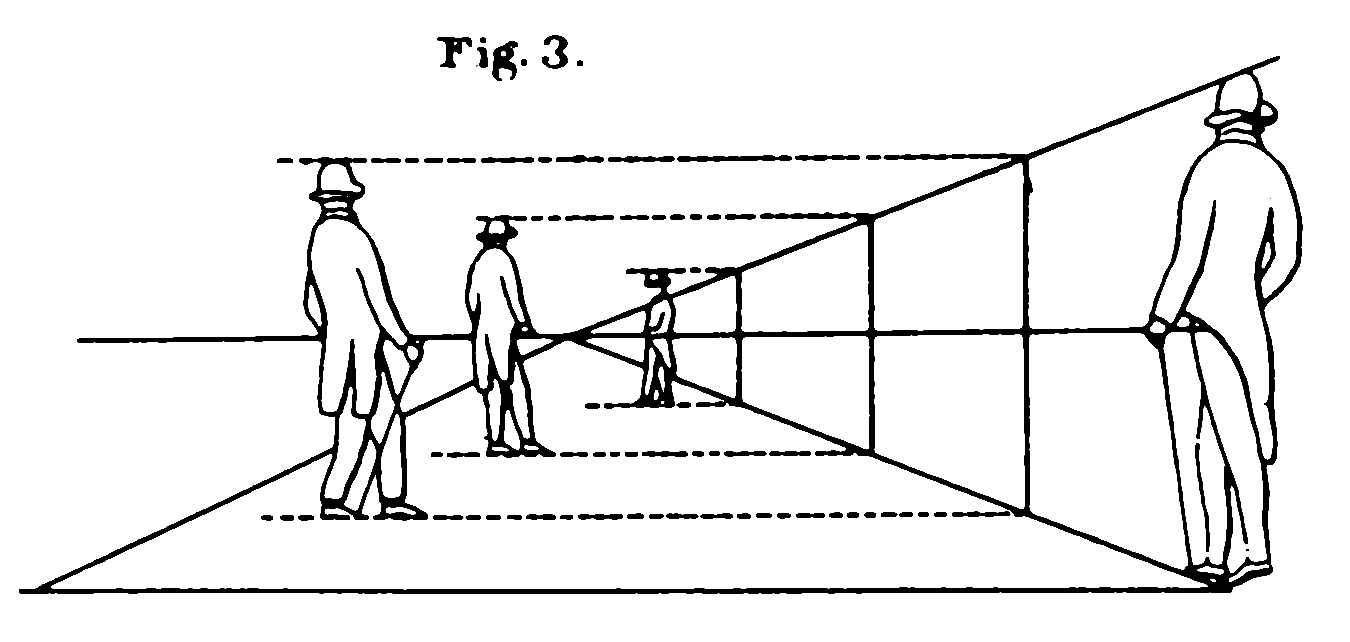 Is there a way to tell the distance between two people based on their height difference?
I.e. in the above picture, if all the men are six feet tall and the second man appears to have shrunk to 75% of the first man's height, is there a way tell what the distance between them must be?
I.e. If I needed to draw a series of these people 10 feet apart from each other, can I just draw the second man
at ____% of the first man's height and know that it works out to ten feet between them?