Ok, I'm giving this another go. Here are some rough layouts of a little something I thought up while cutting grass one day. I'll work on refining details and backgrounds at a later date and I'll probably wait until some books I have on order get in before I attempt to ink this.
I'm wondering if anyone can get a sense of the story just from the rough pencils.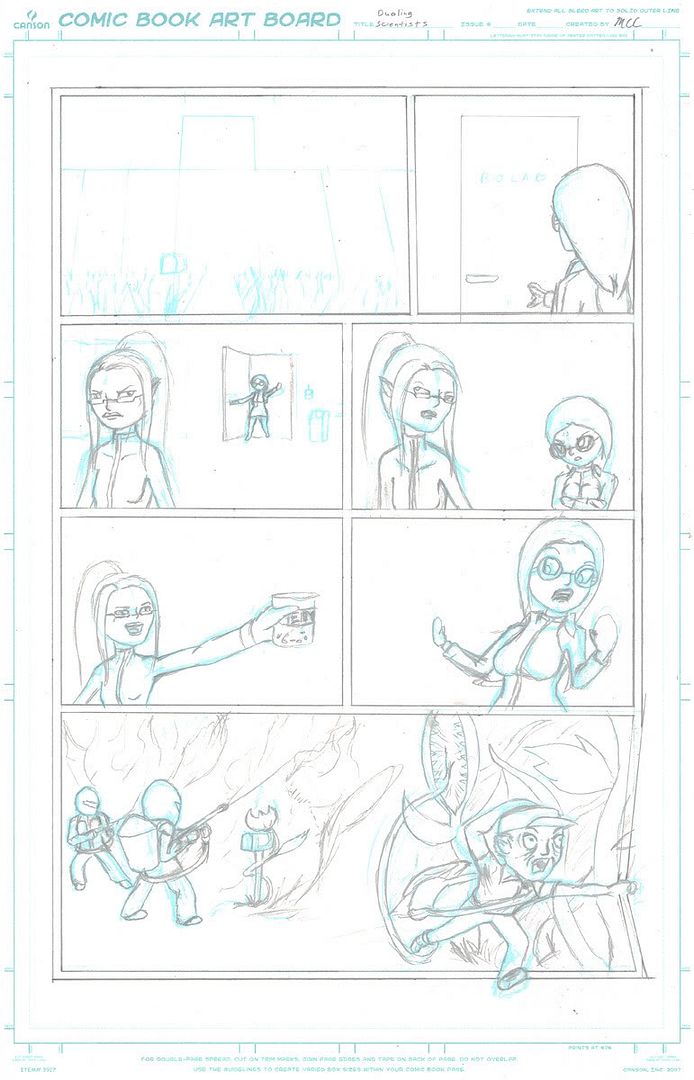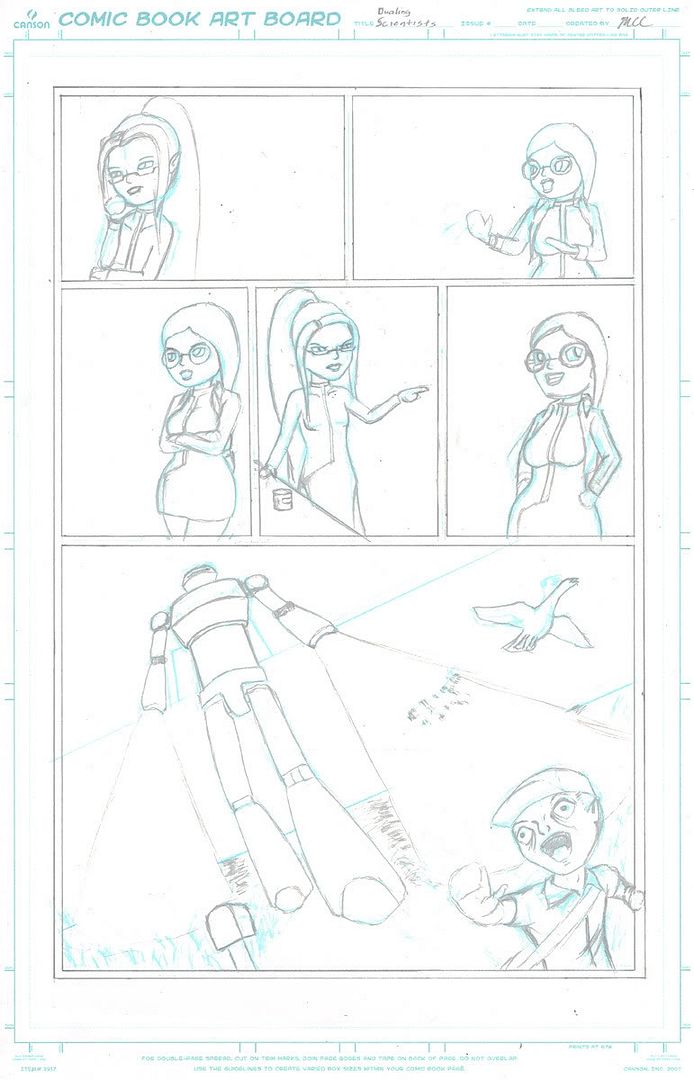 A couple of my goals for these pages were to try and abide by the rule of 3rds and the 180degree rule. Also there was a post in the Tips section about headroom so I tried to apply that while considering where text would go.
I'm trying to base these pages on 3"x5" sketch card versions of a couple of my random character designs.