So, for the "Sword and Sorcery" themed Grand Championship contest this month, I'm doing a D&D-thing. Some of my fondest (and earliest) memories of true sword and sorcery involved a dimly lit basement, doritos, and mountain dew.
Here was the original marker sketch (done on a lunch break)..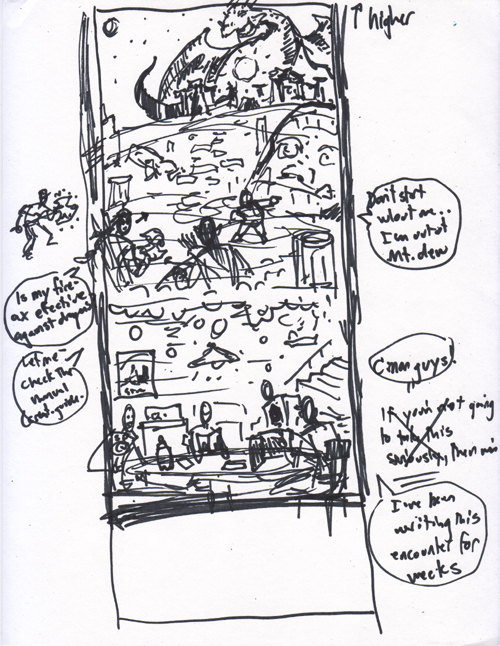 and here are the early (early) pencils for the two seperate sections which will be blended together in the coloring process: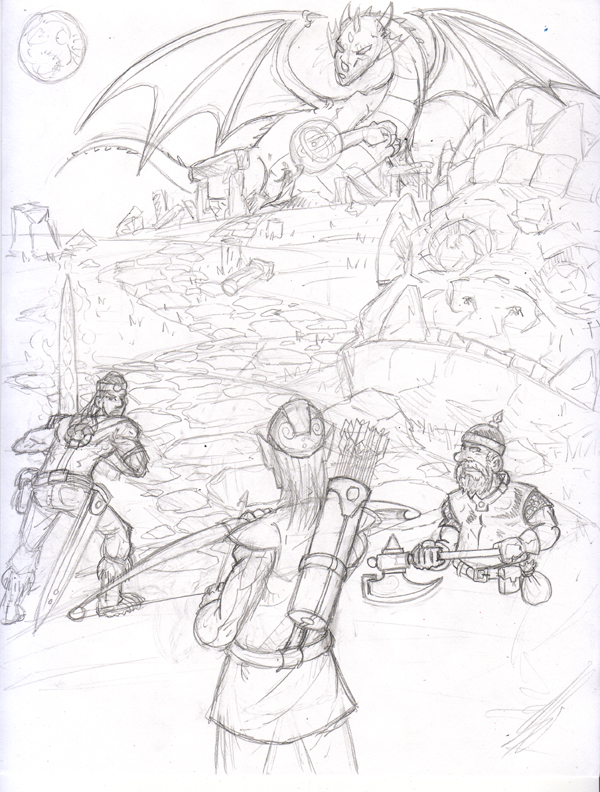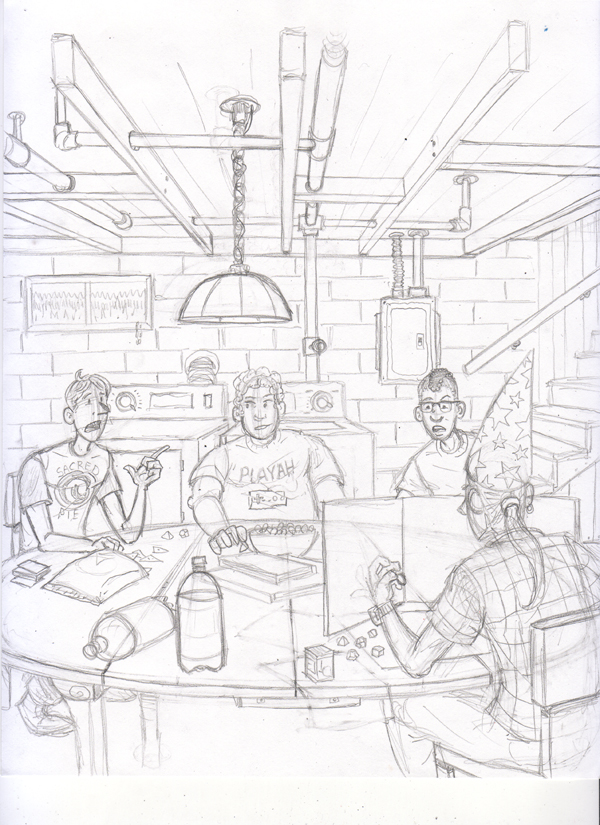 I'm not terribly happy with the imagined "fantasy" section yet, but I feel okay about the basement scene so far.
Any tips?