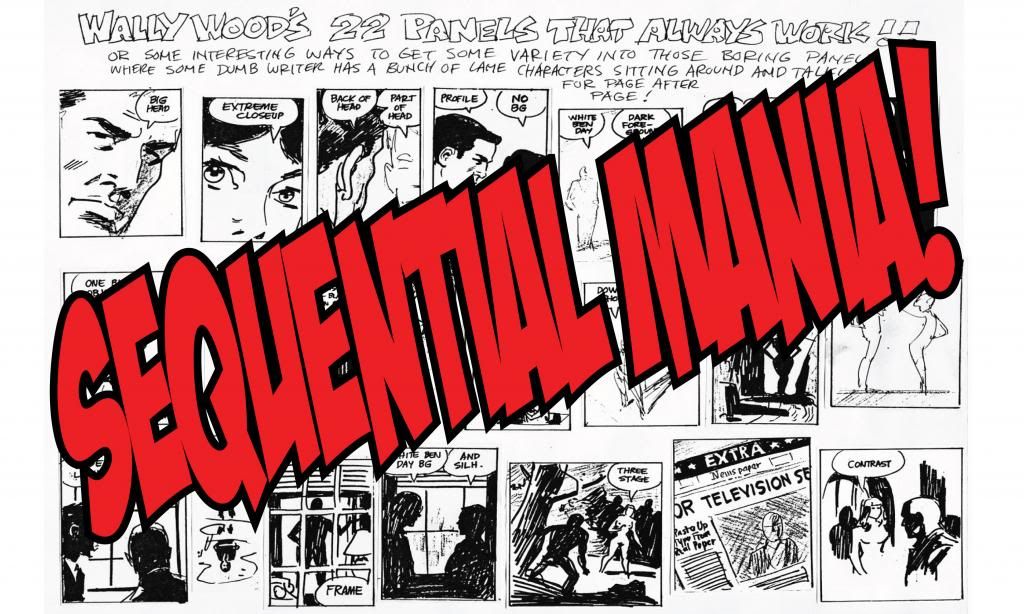 I've decided to create a thread that will be an easy place for people to check out any of the Sequential Manias that PencilJack has hosted over the years. I've also included the threads associated with each Sequential Mania.
In September of 2011, Juggertha coined an event which he called Sequential Mania. The idea was to get a bunch of guys to draw up a 3 page story by a writer known as Fledgling. The Batman and The Punisher in "Punisher Set Loose In Gotham". The artists broke up into their different weightclasses and set out with the business end of a pencil to bring it to life. Two fights, a Lightheavy between Juggs and Electronick and the Heavyweight match between Scmarooney and Fcoesquivel were the result.
The Original Sequential Mania – Light Heavyweights
The Original Sequential Mania - Heavyweights
The Original Sequential Mania Thread
In September of 2013, I brought the idea up again, it got some traction, and I set about reviving The Sequential Mania. Starting it off, we voted on what genre we were going to give the writers to play with, and then created a Writer's Pummel to determine the story. Zepster won with his story "Flight of the Sky Ranger". We wanted to make this a monthly event, and found out that one month deadline was REAL tight. After this one, it went to bi-monthly.
MODERATOR NOTE: I'm updating this post with current URLs, since the old links are broken. I'lll clean it up after I'm confident everything is correct.Thanks to joakimhagstrom for tracking down many of these new links. ~pell
Sequential Mania 2 – Flight of the Sky Ranger (updated URL:
https://www.penciljack.com/forum/app...rchives/38936-
)
Sequential Mania 2 Thread

Sequential Mania 3 – Horrors of War (updated URL:
https://www.penciljack.com/forum/app...rchives/40160-
)
Sequential Mania 3 Thread

Sequential Mania 4 – Them Cheap Bastards (updated URL:
https://www.penciljack.com/forum/app...rchives/40979-
)
Sequential Mania 4 Thread

Sequential Mania 5 – Buffalo Soldier (updated URL:
https://www.penciljack.com/forum/app...rchives/41710-
)
Sequential Mania 5 Thread
Sequential Mania 6 - Deliquesce
(updated URL:
https://www.penciljack.com/forum/app...rchives/42462-
)
Sequential Mania 6 Thread
Sequential Mania 7 - Established Character/Fantasy (updated URL:
https://www.penciljack.com/forum/app...rchives/43145-
)
Sequential Mania 7 Thread
Sequential Mania 8 - BUST
Sequential Mania 9 - Hawkman Diplomacy (Post time : April 7th, 2015)
Sequential Mania 9 - Thread