And I'm back.
I'm not vain. To prove that, here are some self-portraits.
*end sarcasm
First up is this thing.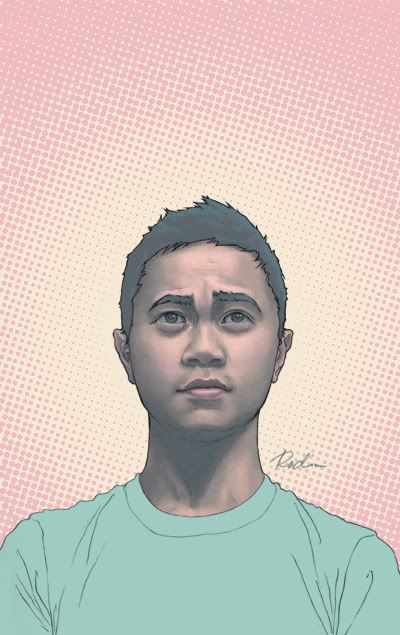 The flat shirt and hair were 1/2 stylistic choice, 1/2 laziness. I'm definitely using that skin palette again somewhere.
And here's a thing I put up on my devart that somewhat walks you through my process for that piece. I use the same technique for most all my other pieces.
Click.
Next piece. On devart, I used to see these IDs that all had the same format. Portrait on the right, full figure on the left, and attribute stats listed. I always thought they were cool and always wanted to do one myself (I'm a fan of bandwagons). I think the craze died down. And of course that's when I finally finish mine. Apparently the full figure is supposed to be done in pixels, which I didn't know until I finished the pencils. So I just traced over it in PS. It's supposed to look like a video game fighter I guess. I think I [S]stole[/S]-- ahem, borrowed that ground effect from someone on PJ. I forget who. Point me in the right direction. And it's hard to do a convincing herringbone with filters.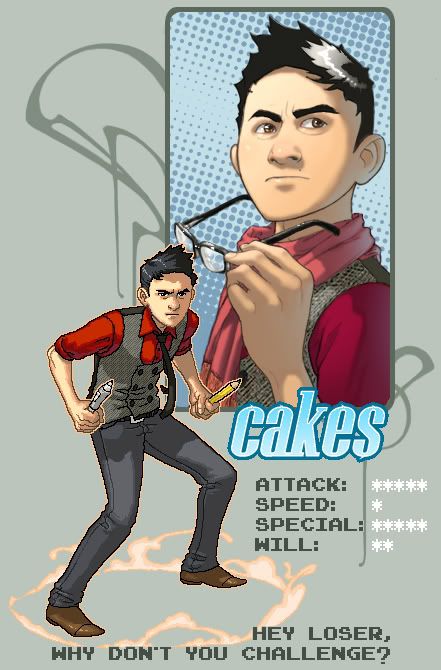 Here are the
lines
in case anyone is interested in what they look like. The frame around the portrait is digital because I suck with rulers.
Hope you dig.
Critiques always welcomed.
-R