Did this little commission a few days ago and was just playing around with the scanned version.
This is the painting with a few photoshop washes over it: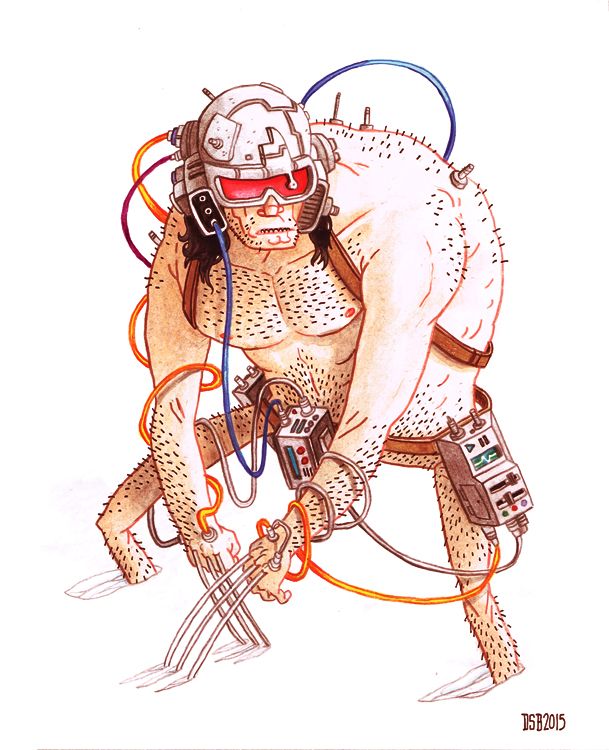 And this is what he'd look like if we saw him through a misty blizzard
: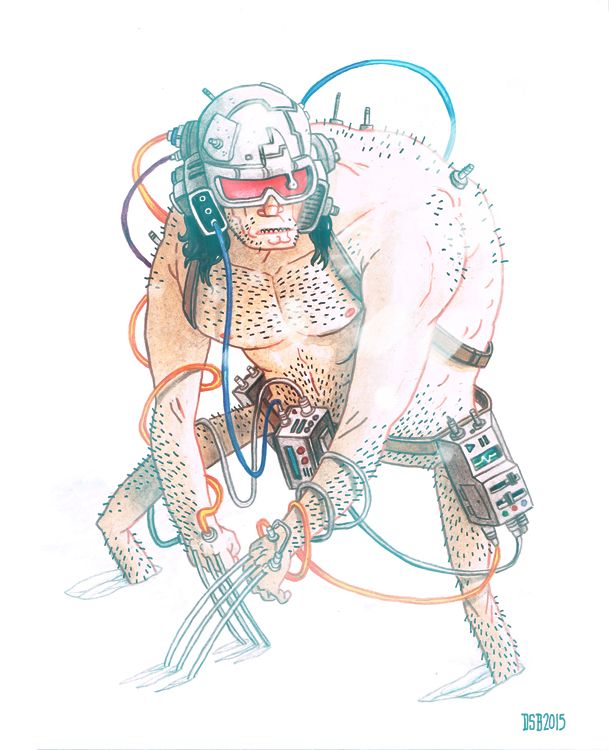 I hadn't ever drawn Weapon X before this. He's great fun. Lots of wires and bits and pieces.