Hey Penciljack! I haven't been around here for AGES- since sometime in 2013, I guess. It's cool to see both familiar faces and a TON of new talent on here.
I know a lot of you guys knew Jeremy Dale. We both started out here on PJ, and he was one of the creators I most respected and admired. I had the opportunity back in 2011 to color the first issue of SKYWARD, the series he created and drew. In 2012 and '13, I was able to color several convention prints and commissions for him. Also in 2013, I became the regular colorist on several issues of SKYWARD before work obligations forced me to step away from the book in 2014. (James Rochelle and then Kathryn Layno were superb colorists for the book after I left, doing more imaginative work than I ever could have.) I had the privilege of meeting him in 2010 at Heroes Con in North Carolina, and our brief interaction was a genuine highlight of that whole convention.
In November, I was shocked to learn that Jeremy had passed away suddenly. Hearing that such a great talent and wonderful storyteller was just
gone
was heartbreaking, especially somebody I'd been privileged to work with on a semi-regular basis. It wasn't until the last couple weeks that I've had a chance to really think about the impact Jeremy has had on my life as an artist and inspiration, and I wanted to share some of the things I had the privilege of coloring for him. One thing I'd always appreciated about Jeremy's art was that its high quality meant I had to stretch to keep up, not being able to halfass things or take artistic shortcuts. Jeremy made me a better artist just by being a fantastic one himself.
I guess this is my tribute to a great storyteller who's gone far, far too soon. I'm absolutely open to critique on the colors I did for him, too, of course. That's what PJ is for, after all.
I'm going to post these more or less in the order I colored them over the next couple days, starting with Skyward and including con prints and other projects.
Anyway, here goes:
The very first thing I colored for Jeremy, and my first look at Skyward. Inked by Kelly Dale. I did this sometime in 2009, before I ever knew it was going to be a series. I think it was his convention banner for a while.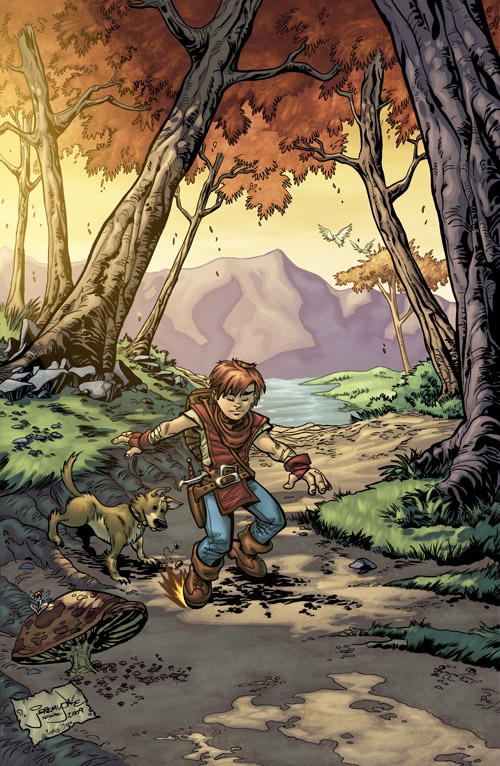 A Thor pinup by Jeremy, inked by Ryan Stegman (I think?). I colored this one for fun, then it was turned into a convention print and I began to color a lot of things for Jeremy.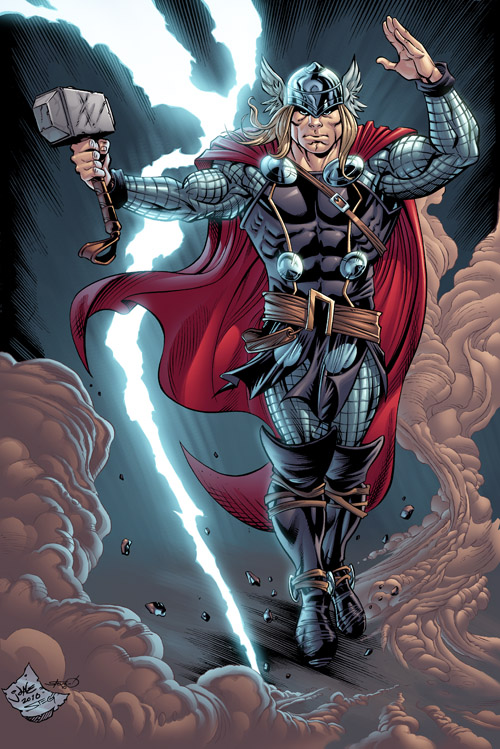 The cover for Issue 1 of Skyward, done in 2011. Quinn's costume color had been finalized since the first time I'd colored him.
Pages 2 and 3 of Skyward #1, also from 2011. My main memory of this page is agonizing over coloring all that water. (Because water is horrible, awful stuff if you're a colorist).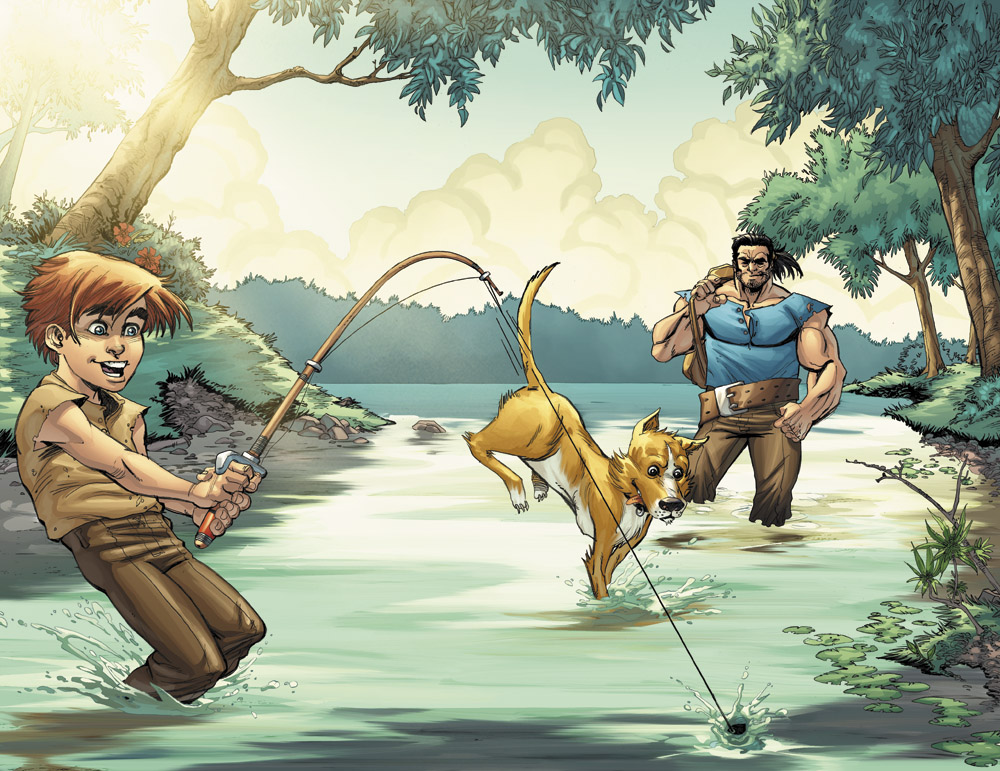 More from that sequence. Fur, water, foliage, and wet clothing. All super tough things to color that I'd never really tackled until Jeremy Dale gave me the challenge.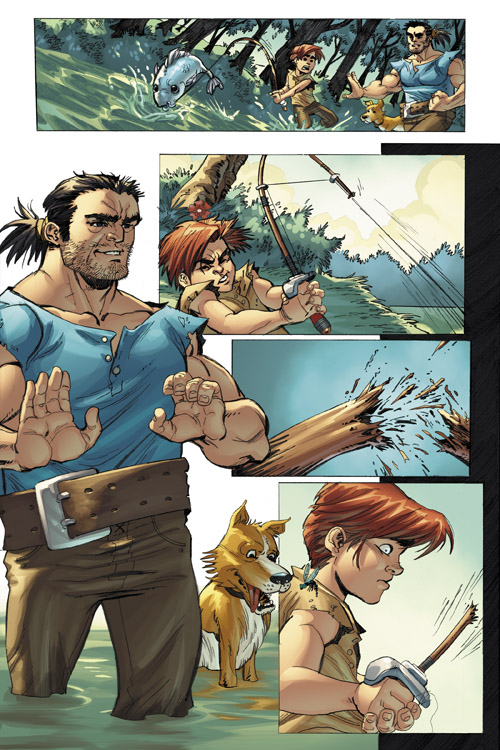 That's all for now! I'll post more when I get the chance tomorrow.