So I just got a bunch of new markers and was looking for an excuse to try them out when this silly thought of what would it look like if Tracer from Blizzards new Overwatch game was designed by Trigger.
It started out as a bit of fun poking and testing out my color markers.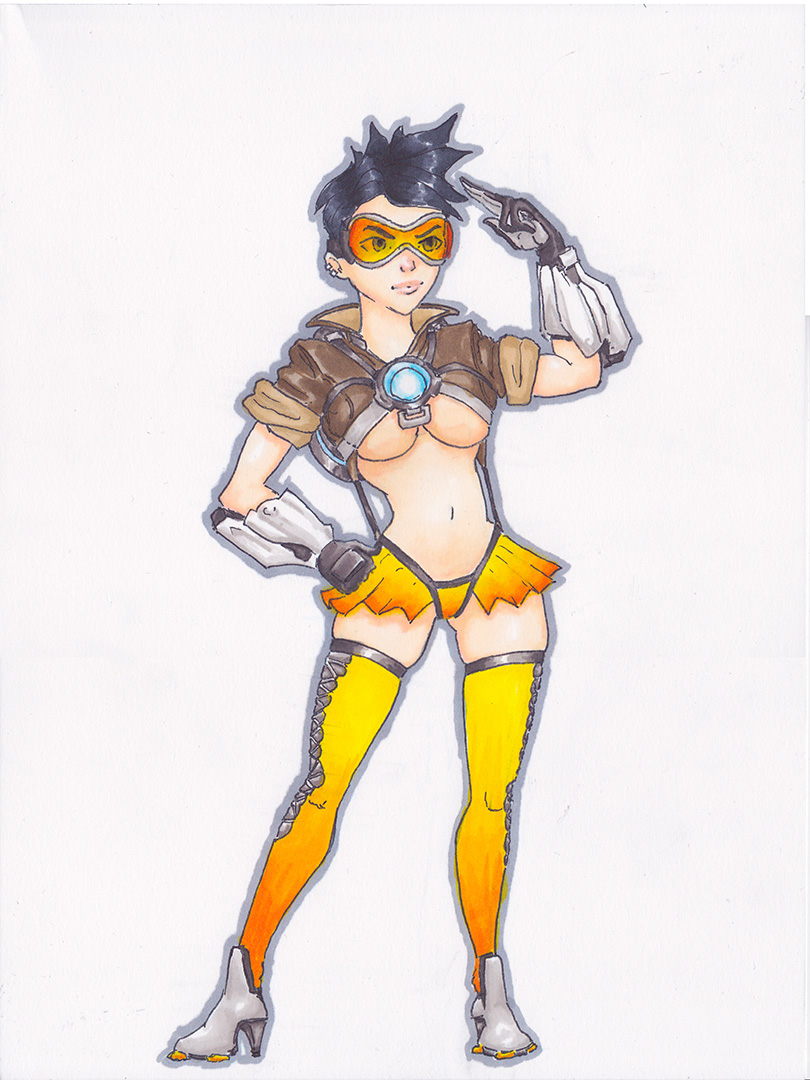 Prismacolor Markers and Fine Line Marker on Bristol. Sets used: French Gray, Cool Gray, Portrait, and Assorted 24.