Hello fellow comic artisans!
I sincerely hope that 2014 has kicked off to a great start for all of you. Year after year, my journey as an artist is an extraordinary transformation. So I hope we will all make tracks together yet again and take our skills to the next level in another year of learning, growing, and evolving.
That's what this community is all about!
Here's a piece from the year just passed. I plan to finally start inking it today! It's a shame to have to stick this stuff on the back burner until I have the time to work on my personal projects - but when I do it's never taken for granted!
Your feedback and critical eye are more then welcome. Please
ENJOY!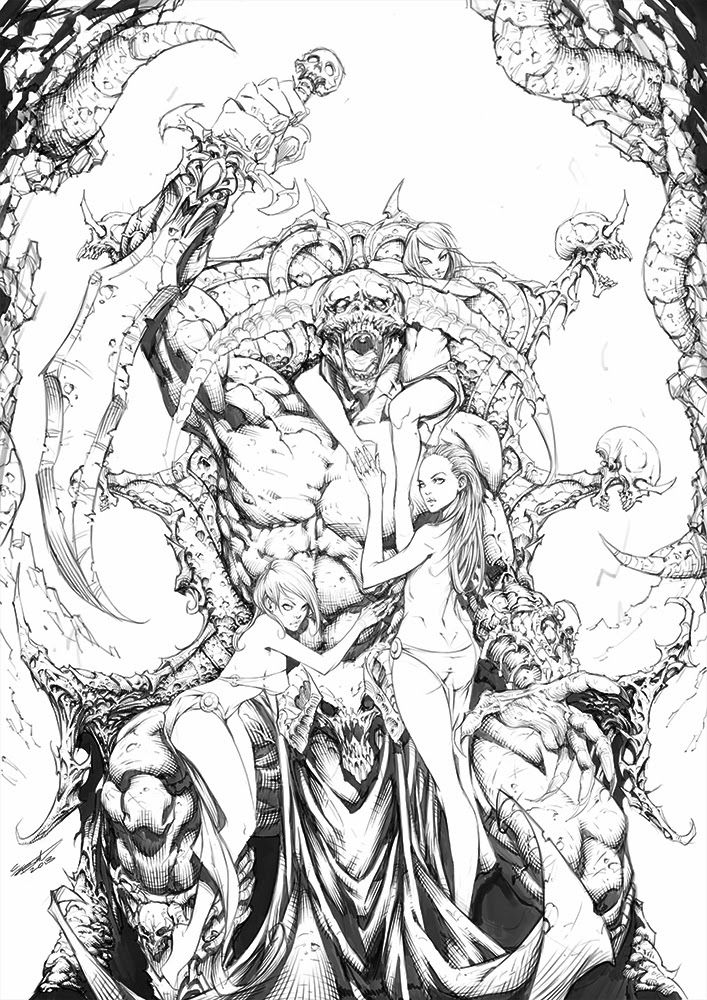 For anyone interested the medium is digital - using Photoshop CS6 and a Wacom Intuos 3 Tablet.