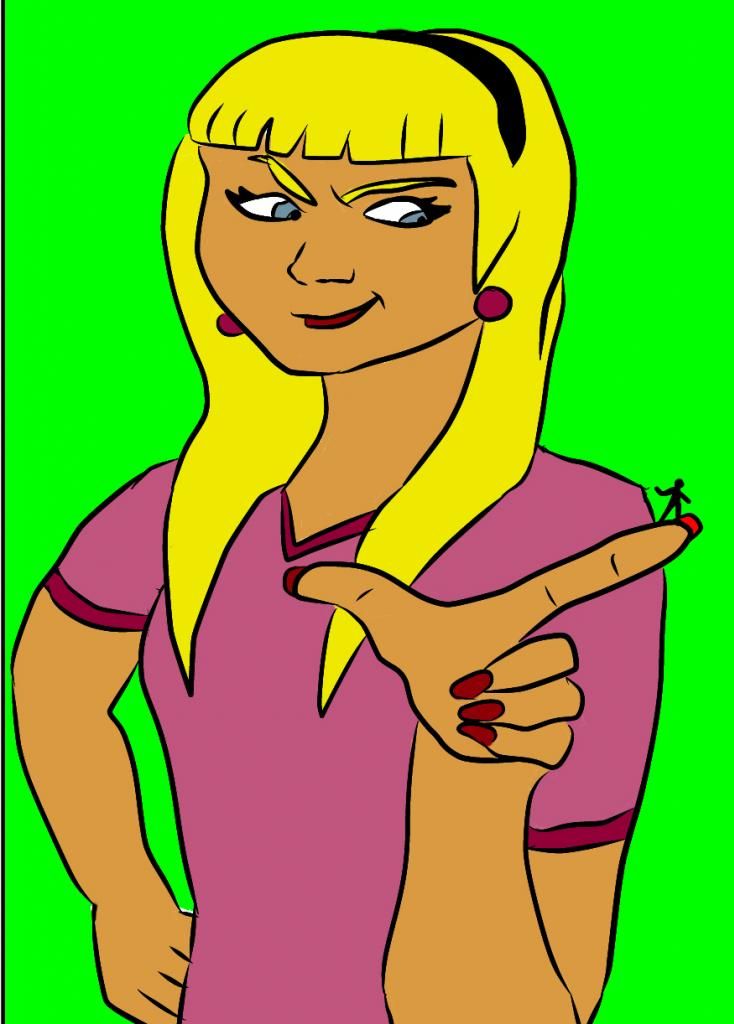 This is an illustration for an interactive story I wrote at Writing.com called "The Six Millimeter Man" about a college student named Deuce Orion who gets shrunk down to six millimeters tall in a cold fusion experiment gone awry.
The girl who captured him after he was shrunk is named Amber, in this pic she is holding him on her left index finger.
This is the very first illustration that I ever drew completely in Manga Studio EX4 then colored with Photoshop CS5. Now that I look at it with a critical eye, I can see errors here and there.