My chemistry teacher was so happy when she discovered there were good artists in her class that were drawing on desks. She bought large packs of sharpies and gives us credit for homework if we didn't do it because we were too busy drawing
I would like to post all the drawings, but here i will just show you the ones I have done.
Venom:
Probably my personal favorite of them all.
Carnage: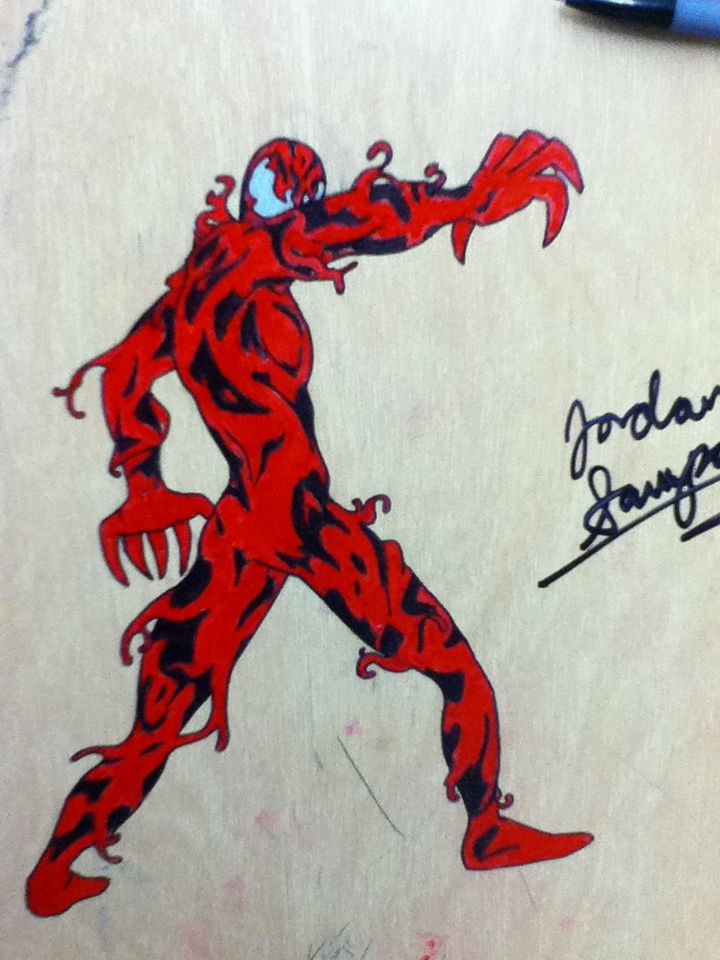 Wolverine: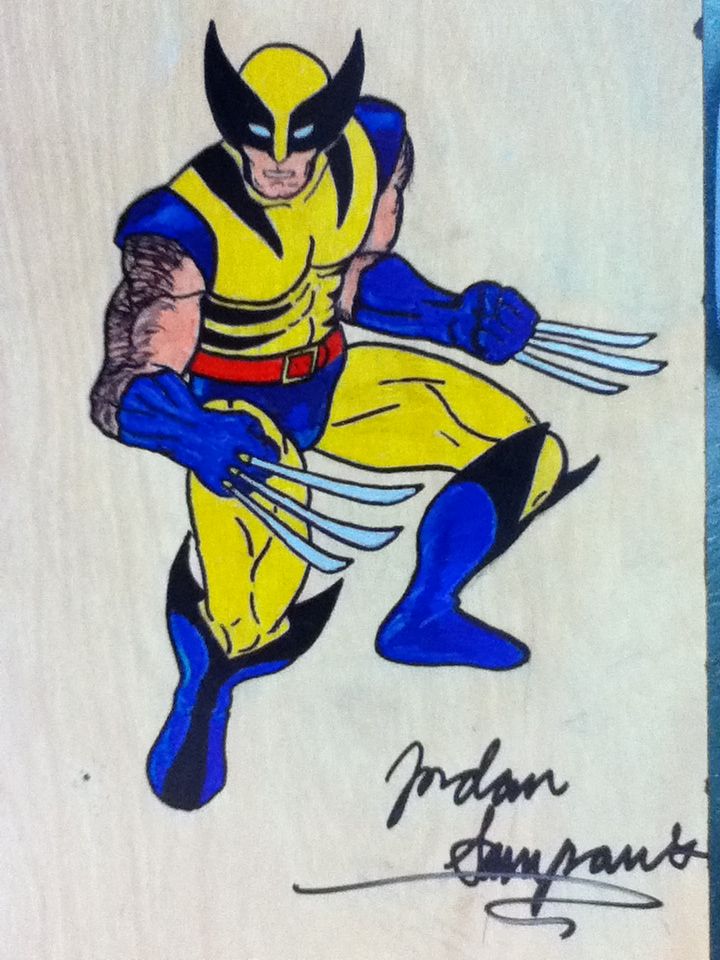 I plan on accompanying wolverine with the other major X-men faces.
Daredevil: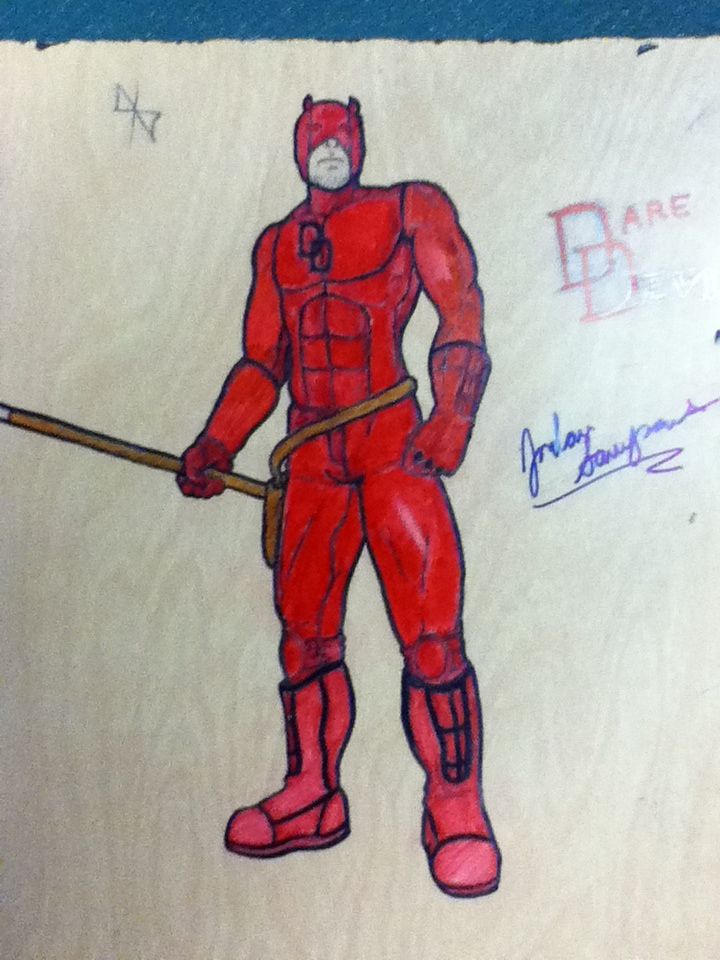 Kinda movie design daredevil, but not completely. I don't like this one much and I plan on erasing it for a better picture of him and elektra.
Wonder Woman:
The gold is in sharpie brand paint pen.
Superman: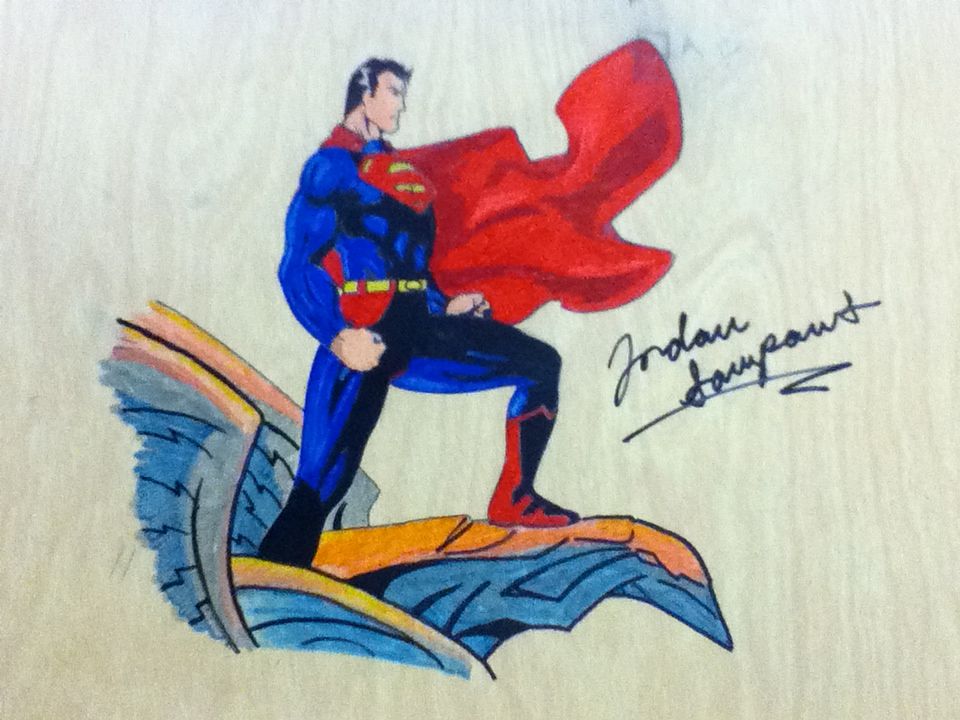 Many of you may recognize this superman, I did copy it, but all by hand. This was my favorite, it's too bad someone has scratched it up terribly, but I got a picture while it was brand new.
Spider-girl: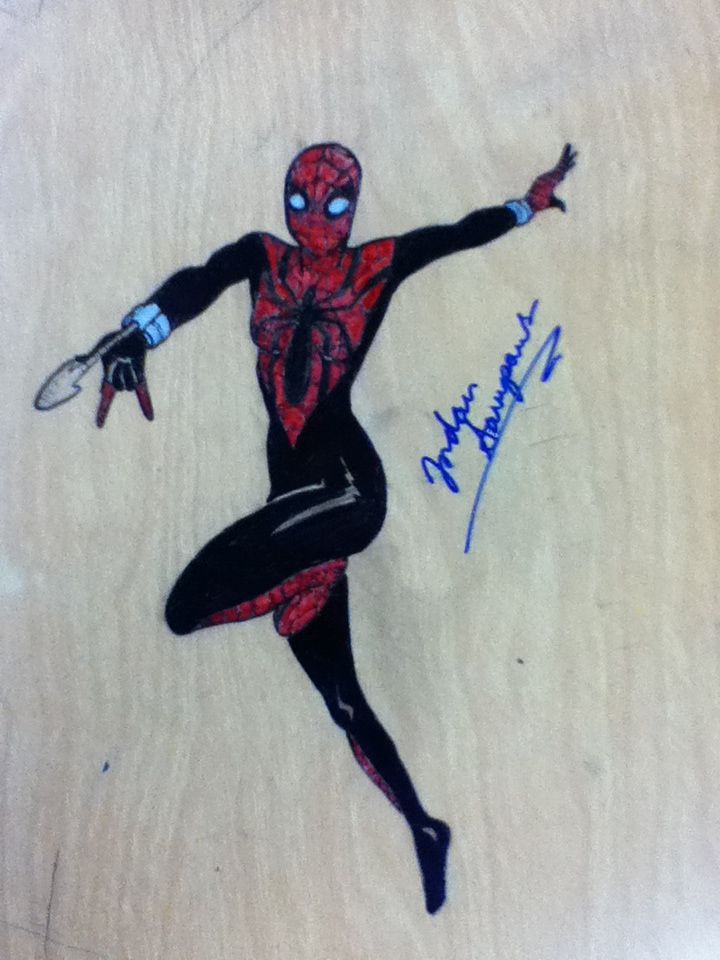 Green Goblin: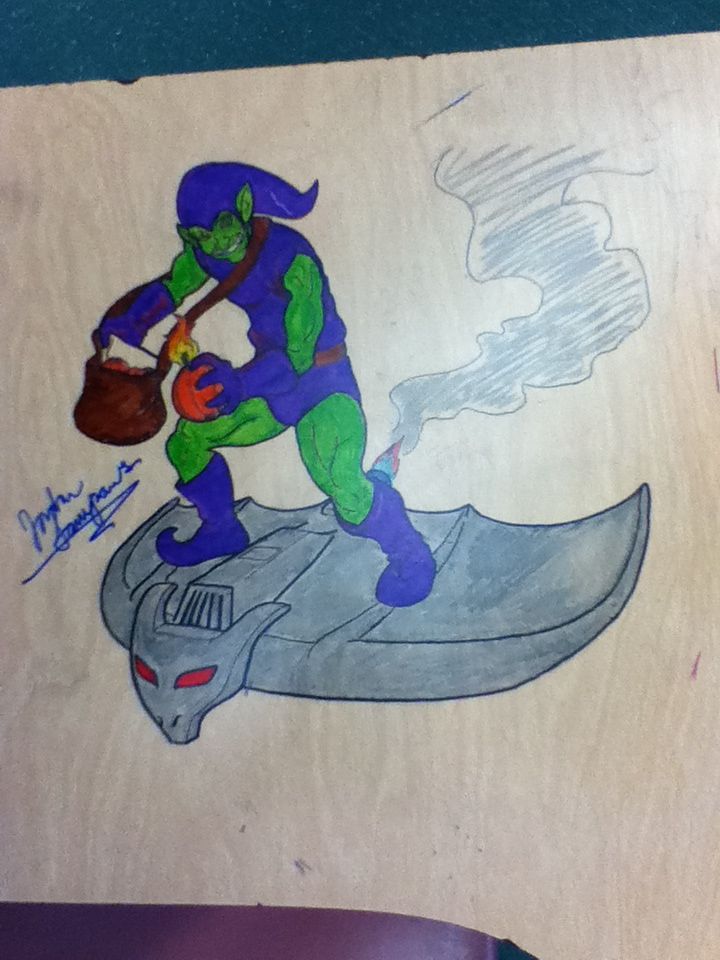 My ipod didn't take the color in very well. I actuallly put orange highlights on his clothes from the flames, but it can't be seen well.
Green Arrow: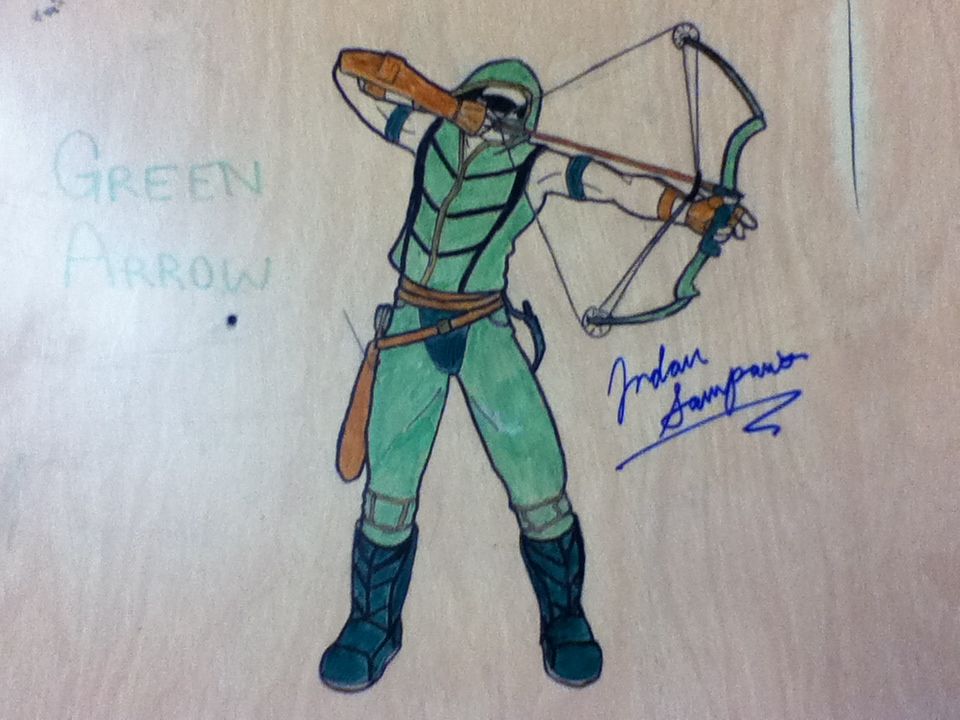 It's not so much the traditional green arrow. It was based off smallville's green arrow. Unfortunately another student ended up defacing him and so he was cleaned off the desk.
Incredible Hulk: