After I saw First Class I've been on a Magneto craze and couldn't be satisfied until I drew him. I tried to draw what his final costume from first class looked like, but since my memory isn't perfect, neither is this: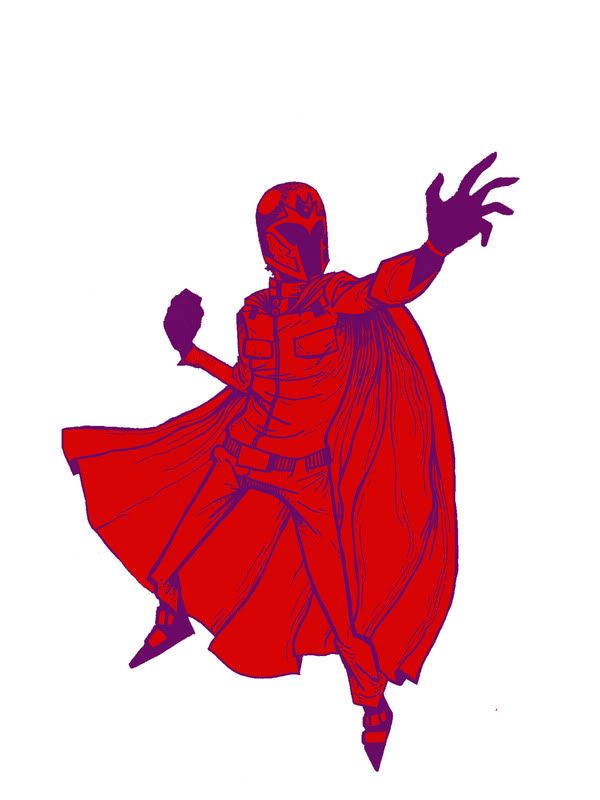 And here's the original:
Also, I found an old sketch in my book and decided to put together a gimmicky poster featuring a cyborg Adolf Hitler. For those who don't speak German it reads: "AGAIN, HE RISES!"