This is for a DesignbyHumans submission. Originally it was for a robot themed contest with Woot, but here I am re-subbing. I really love this piece and don't want to retire it. I know it's simple but I would be thrilled to see it printed.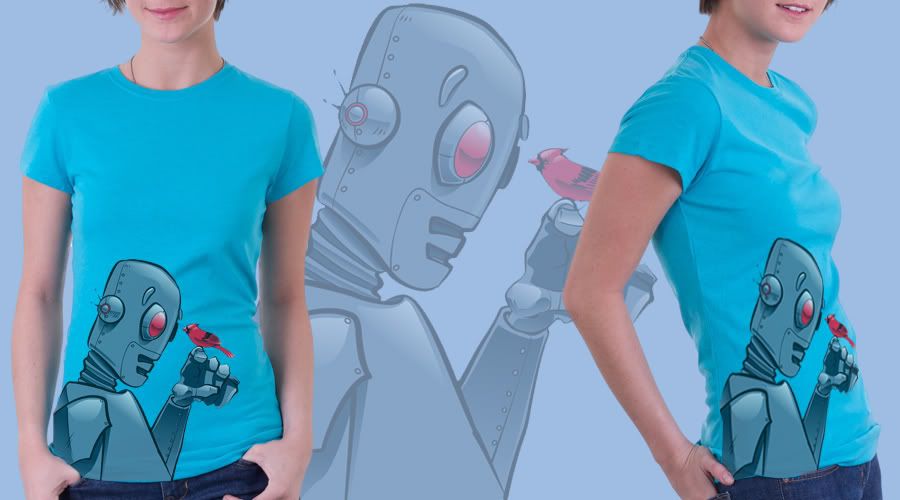 This has been most of my inspiration lately... tee-shirt contests that is. I guess I like having an assignment or some kind of direction. Sometimes when left to my own devises, my art is just kind of all over the place.
In any case, I'm also trolling for votes.
http://www.designbyhumans.com/vote/detail/81866?page=1
And any kind of advice. I have had a few people say they don't like the tee color or placement but over all the feedback has been well received.