NYCC Commissions Thor, Daredevil, BullsEye, and Elektra.
These were some pre-orders that people had wanted to pick up at the NY comic con this weekend. I'm not going but my brother Robert Atkins is going and setting up so he brought them for me. All of them were done with pen ink and warm and cool gray copic markers. I feel more comfortable with the markers which is fun.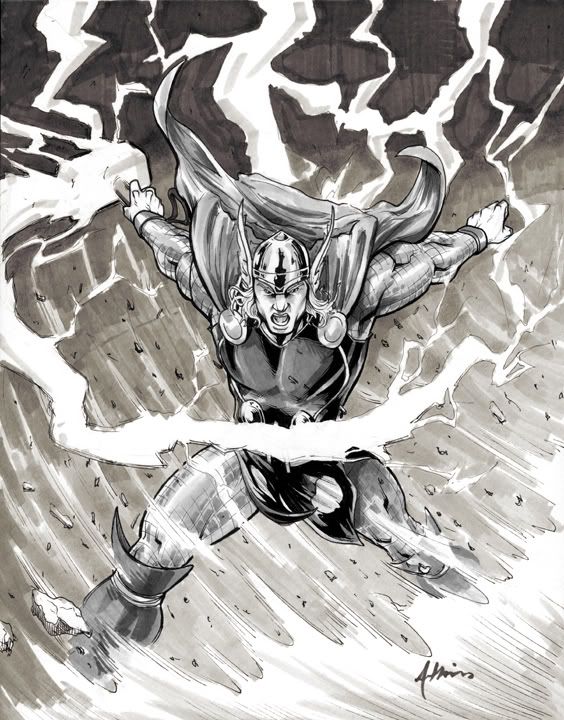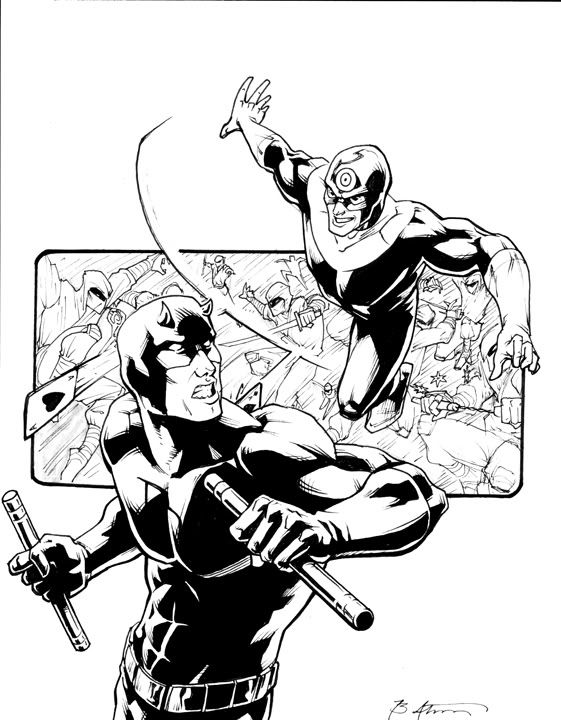 Let me know which ones or one that you like the most!