I want some serious opinions on this. I want to make a marketable product and people really do judge a book by its cover in comics. This is the cover for the Brass Falcon Preview Issue (ish 0) and issue 1: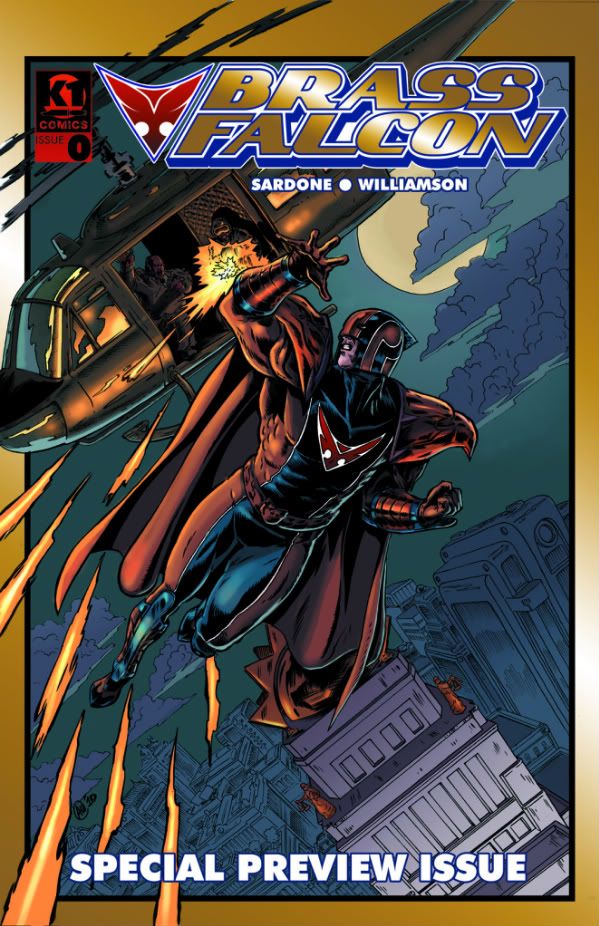 Lineart, logo design and added colors by me, main colors by Ray Haddock (Teratophile).
Iiiiiinput, I need iiiinput.