Officer Mancuso heads out on patrol. His sergeant has made him wear a t-shirt, bermuda shorts and fake red beard as a punishment for arresting an innocent old man.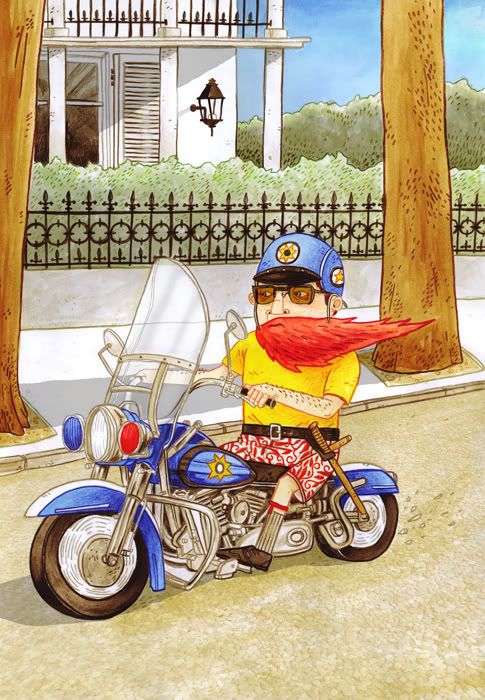 Ignatius is taken into 'The Night of Joy' bar by his mother - and he is disgusted by the place. He is offended by the smell and the fact that they do not sell good coffee.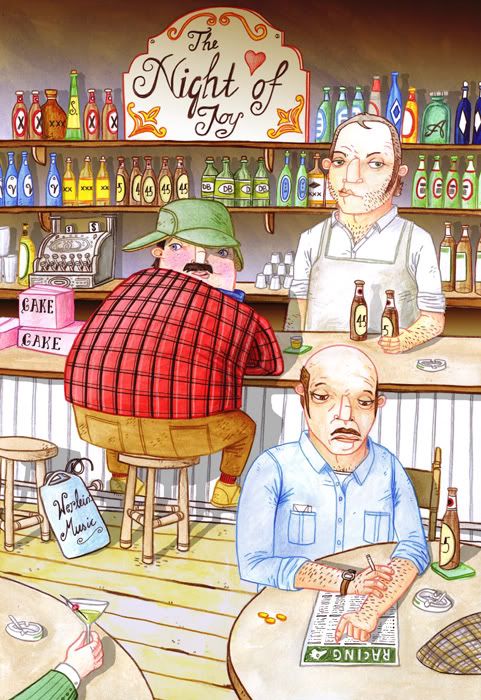 Ignatius goes to the cinema a few times during the book and the text usualy describes his experience inside the theatre. I've illustrated a scene which does not strictly appear in the text - where Ignatius queues outside the cinema waiting to buy his ticket.