Here's some more school workm that I did monday and wednesday. These were a bit rushed but I figured I would share anyway cause I'm trying to get back into the pj swing.
here we go: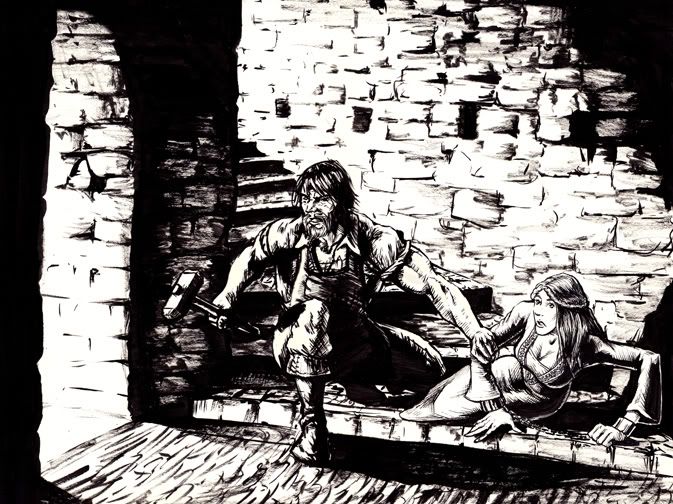 I was trying some differenct inking things for me like drybrush and crowquill and while frustrating it was also kinda fun to work with. Let me know if you got any tips. there is a lot wrong with this picture so let me know your thoughts
If anyone was thinking red monika I'm sorry but it only supposed to be a cartoon version of monica lewinsky. We had to do a mock newspaper article of the 90's and I threw in a little comic and this was it.
As always let me hear your thoughts and I appreciate those who take the time to look! Rock on!