I drew this for a GI-Joe contest over on another website. I kept seeing commercials for Tarantino's new movie while working on thumbnails, and they sort of infected my brain
. (Ironically enough I haven't seen either movie yet).
Think I was going for the MAD magazine thing with this....Crits and Comments welcome!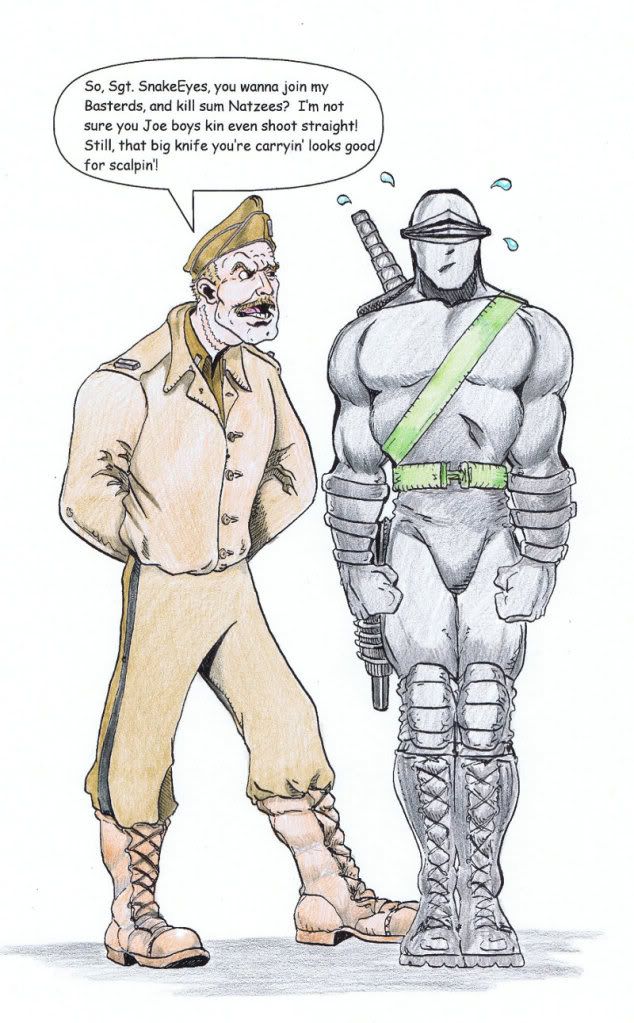 Thanks for looking!
-Sean