Hey guys.
Mark dos Santos
commissioned me to color these posters for him to use at SDCC a few weeks back.
I had a great time with 'em, and I think they turned out really well- some of my best work to date.
Let me know what you think! Crits and comments very welcome.
Batgirl & Spider-Woman, in the style of Alfonse Mucha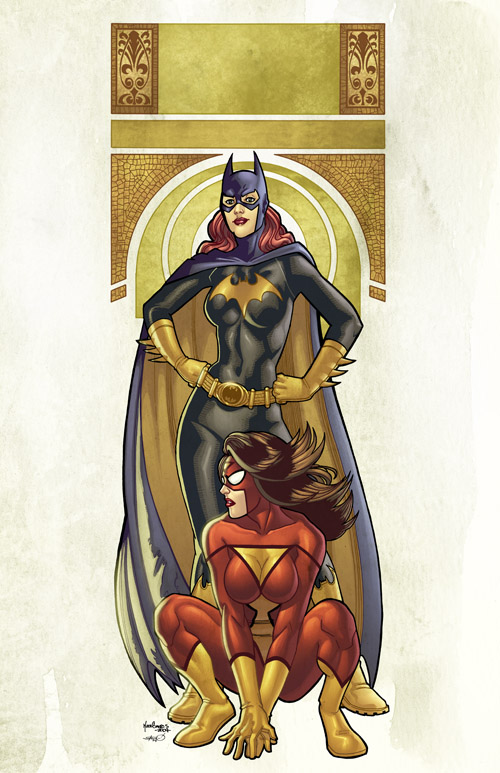 Lines and concept by Mark dos Santos, colors by Steve-O
Avengers Assemble
Lines by Mark dos Santos, colors by Steve-O