Here are a couple of mine.
These are older, but I don't think I posted them here before.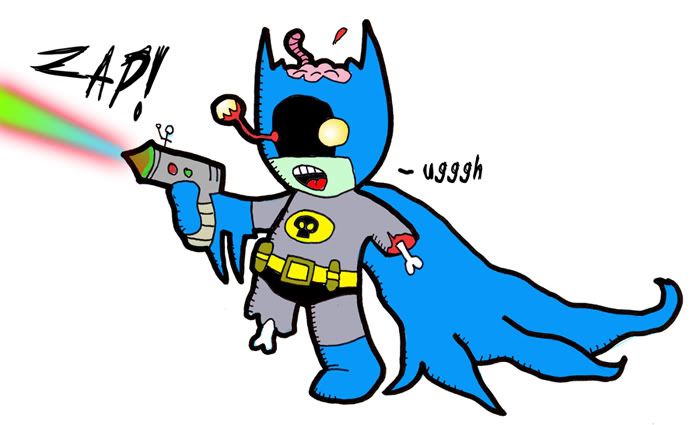 And yes, that's a zombie Batman firing a laser gun. Long story.
I just found an old pic I drew of my character bear Sven as Leonidas. Might do a tight version of this and color it sooner or later.