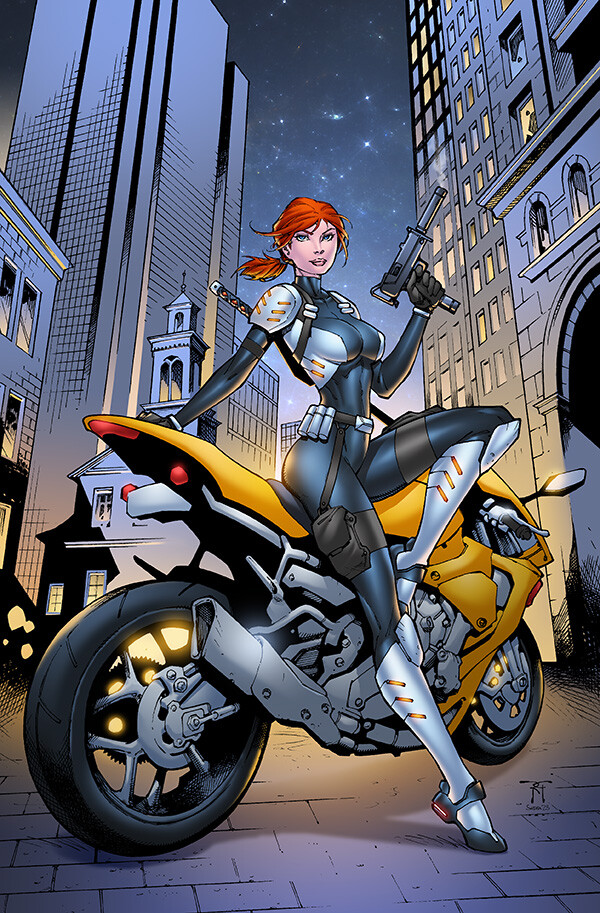 pencils and inks by Randy Green, colours by me.
Back in 1991 when I worked as a cinema usher during my Uni years, we had a projectionist that rode a bright yellow Ducati. He had the exhaust set up so that you could hear him coming from at least 3 blocks away!
Anyway, that's why every time I do a motorbike, it's bright yellow..​