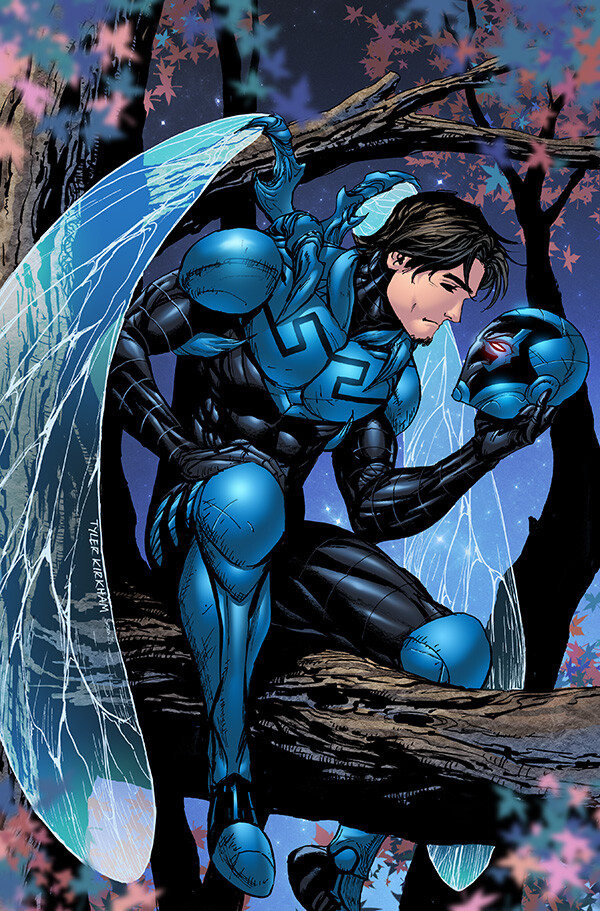 pencils and inks by Tyler Kirkham, fan colours by me
I have a very large stash of lineart on my HDD. About 16 000+ highres files (61Gb) that I've collected over the years (and its never enough! I need mooorrrre!) and I really thought that "Nup, I won't have any Blue Beetle there... Not the most major of characters in the comic world".
Lo and behold I not only have this one by Tyler Kirkham, but 4 others that I've acquired by trolling the internet over the years! Go figure...
Anyway, the pretty blues were fun to do on this one