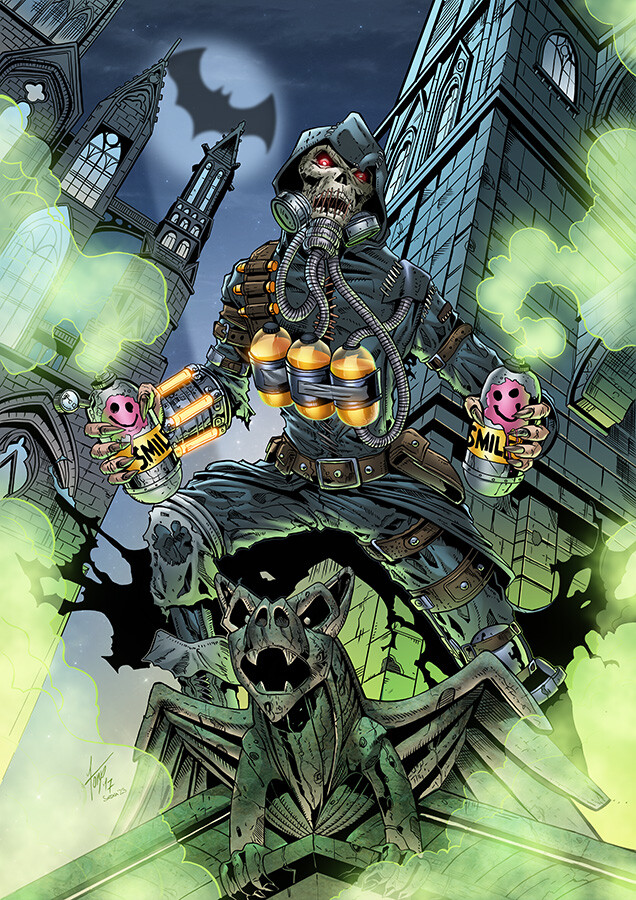 pencils by Tony Tzanoukakis, inks by Pendecon over on D/art, fan colours by me.
If there's one thing I would dearly love inkers to do, and this is easy for digital inkers, and that is to put the 'smoke' outlines on a separate layer rather than have them all embedded in with the rest (same goes for rain btw...)
For the smoke I can paint it in more effectively myself and just want the outline as a guide for where it goes. Then I usually want to erase the lines out completely, but I can't if it's all on the same inks layer.
(For rain I'm just going to colour hold it so a separate layer makes that easy. Quelper did that for me on the recent Widowmaker pic)​