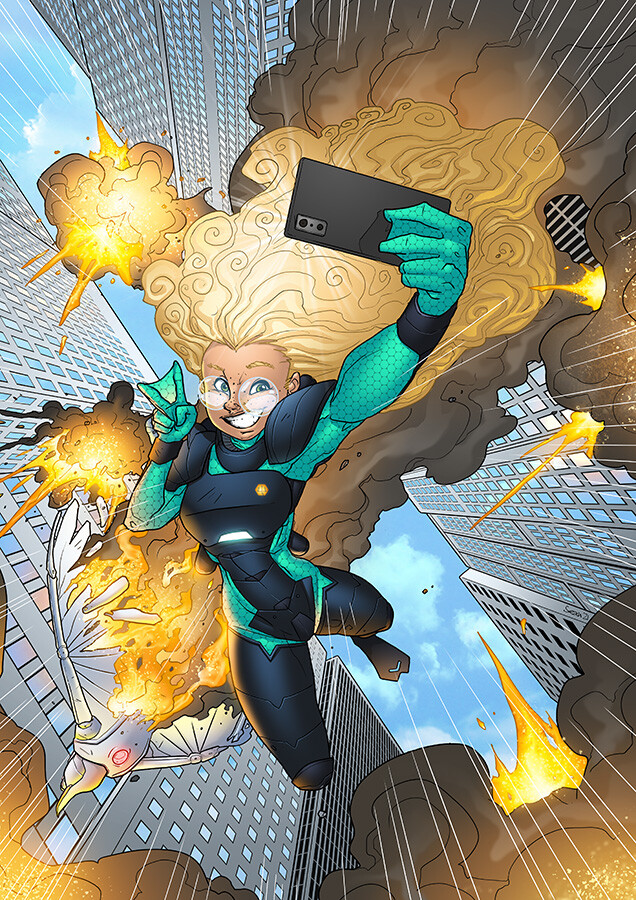 Page 43...
Creative Owner and Story by Andrew Nowrojee, Pencils/inks by Philip Hew, Commission Colours by me
Ok, so you know that 54 page GN gig that I've mentioned that I've been working on for the past 10 months? Well, I've *finally* been given the go ahead to show off some of the pages. So here's the cover and an interior page that I thought came out particularly nicely.
It's currently off being lettered and then the website and ordering/shipping will be organized. It may become a kickstarter campaign or maybe even just have it's own website to order through directly. Andrew's not sure yet, so it's probably still 4 - 6 months away.
cheers
Sean​