Stemmed from the idea of Batman vs Rorschach. I think this a much better, harder to call match-up.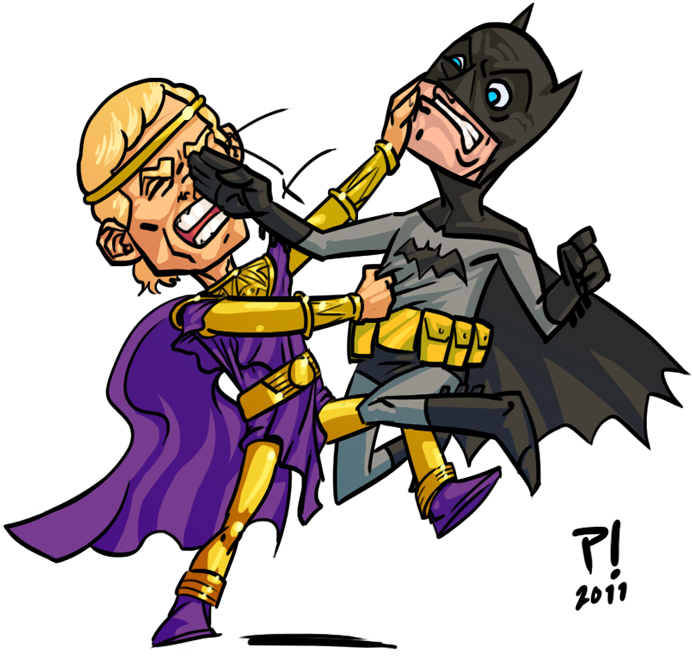 Both are incredibly rich and resourceful entrepreneurs who've led lives as superheroes, both own vast corporate empires that permeate every corner of the globe, and whilst Veidt (Ozymandias) is the only one here who has publicly lived the life of a hero, there are several succinct differences that determine the outcome of this match.

Both are extremely intelligent men, but Ozymandias is the only one of the two to receive the moniker of "World's Smartest Man". Whether or not this is in title only is inconsequential, since we have no basis to form a comparison solely on intellect.

Technologically speaking, Batman has the upper hand. Whilst Veidt has access to teleportation, giant psychic alien squids, Tachyon Generators, advanced cloning, genetic alteration and a weapon capable of disintegrating his opponents at the molecular level, he prefers to go into battle with nothing more than his Helot Alexandrian battle armour and his bare fists. Whilst Batman is no stranger to his gadget belt, and can employ a vast range of offensive and defensive items to support himself through combat.