Introduction:
I am a comic artist based in Ottawa, and I have been working professionally for one year. In that year I have produced a great amount of pages, and have grown a great deal as an artist. I currently have 3 projects I have drawn being pitched to publishers, and a number of others available online and at my con-tables.
I currently have a month off between projects and need to get something going on in the very near future. I have lowered my rates as I was having some difficulty finding serious work in a quick manor. I have lowered my rates due to this, with an earmarking being I am looking for a gig in the near near future. I also love action, tech, expressions and establishing shots. I have a certain talent with a brush and ink so I prefer to ink my one art, but don't despair, I render the hell outta my work, using old school traditional methods in a clean distinguished style.
Page Rates:
Penciled and Inked Page: $60
What I am looking for:
Work in the near, near future. I have a gap in my schedule that I need to fill like a hole in a dam, and thus, offering really really competative rates. I am willing to take a pay cut for some immediate gig. I have a list of references that will speak to my dedication and ability to meet deadlines, and maintain great communication and accept feedback throughout the process of creating your pages.
A reliable writer with a reasonable response time for quandaries. You're either a writer who has a distinct vision for the universe you've created, or you're a writer who gives a bit of leeway to the artist in a world we'll create, but a leeway that is of course bolstered by a general impression of things you'd like conveyed. While I love either type, if your are the former, please be ready for, and give timely answer to, questions about said distinct world. I'll have a million of them! I am an artist that takes creative direction in stride. If you're the latter type, please be ready for, and give timely feedback to, ideas for said world. I'll have a million of them! I am an idea machine, and idea-dynamo even.
-Commissions! If you don't have a project, but dig my work, I'd be more than ecstatic to draw a character sketch or the like. Hey, if the gaps in my schedule persist long enough, I may get bored and colour your black and white sketch in my free time (har har, pun intended...ish) like I did for
http://aspacecowboy.deviantart.com/
for this commish:
http://nick-og.deviantart.com/art/Eliljah-359733170
What I am not looking for:
Lettering. Please, I am a penciller/inker, I don't want to letter your comic, or nearly any comic I draw. It S a talent, and it's not something I have a discernible passion for, let alone have time for, so far as "rewrites" or "tweaks" are concerned. SFX? Yes, I love doing sound effects! "On page," infact I love it and consider it a highlight of the medium, oft under-utilized.. I don't want to letter, there are betters than myself available for a fraction of what they're worth.
-Back. End. Deals. No thank you. I've paid my dues, and worked professionally as a storyboard artist (Clean Fight for CBC/APTN, a short for Bravo). If I am going to be working for someone for free, it's going to be myself.
Email:
[email protected]
I have provided a short collection of recent work to show my range, abilities and the like. Everything coloured by myself unless otherwise noted. No, I don't wanna colour, I am far too slow at it to make it feasible.
Deja Nu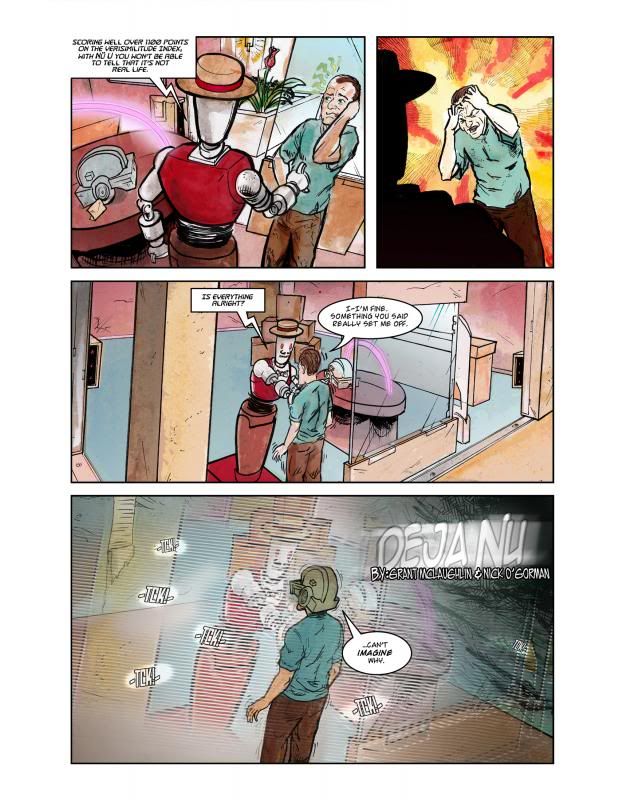 Solitouns Agency (I know, I know, people don't like "halos," but i've been on a chris bachalo kick!)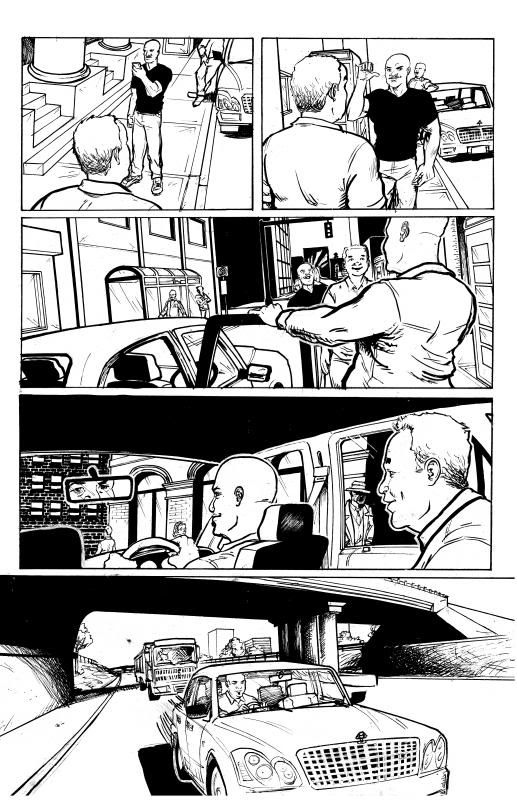 Pin-up!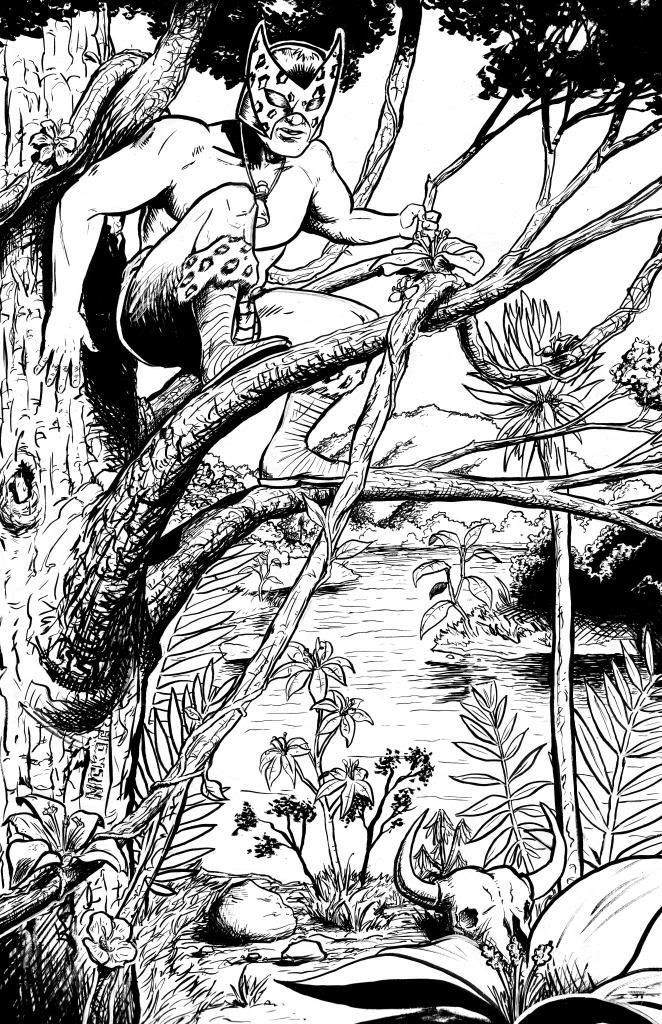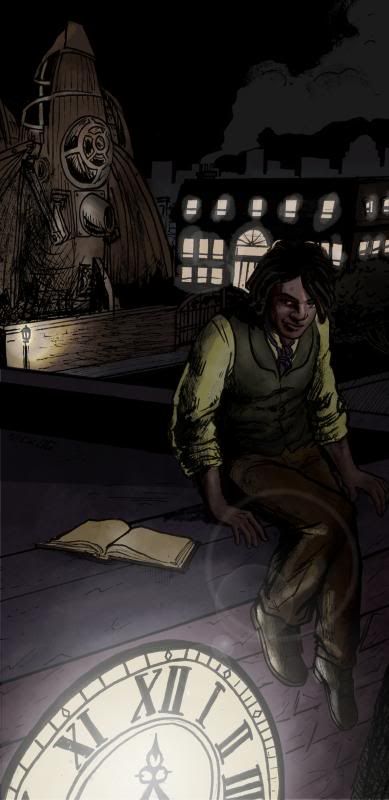 The Cured (a creator owned short. First page coloured by Betivu Eugen, second page by myself.)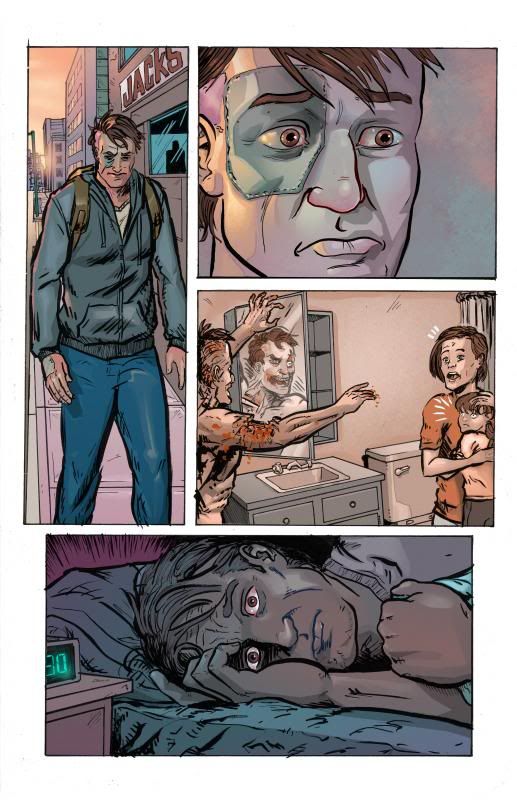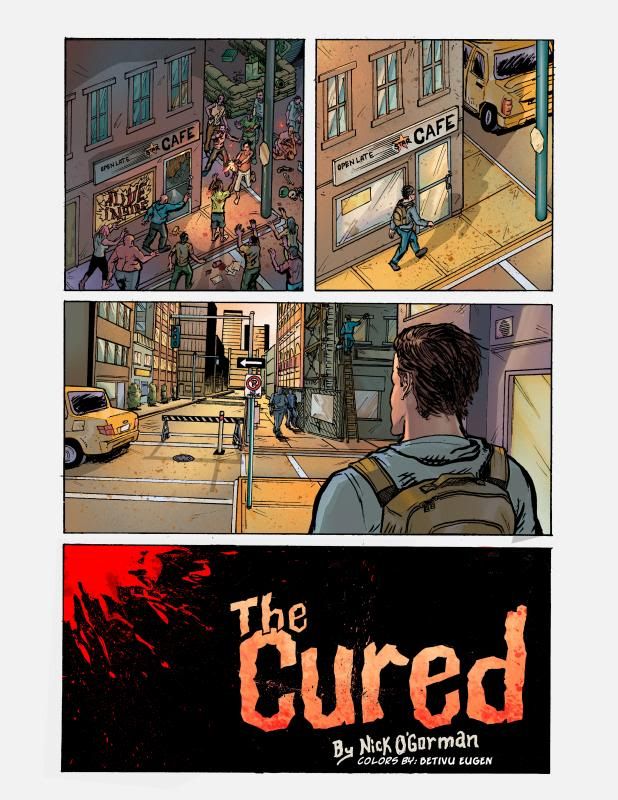 The Underground: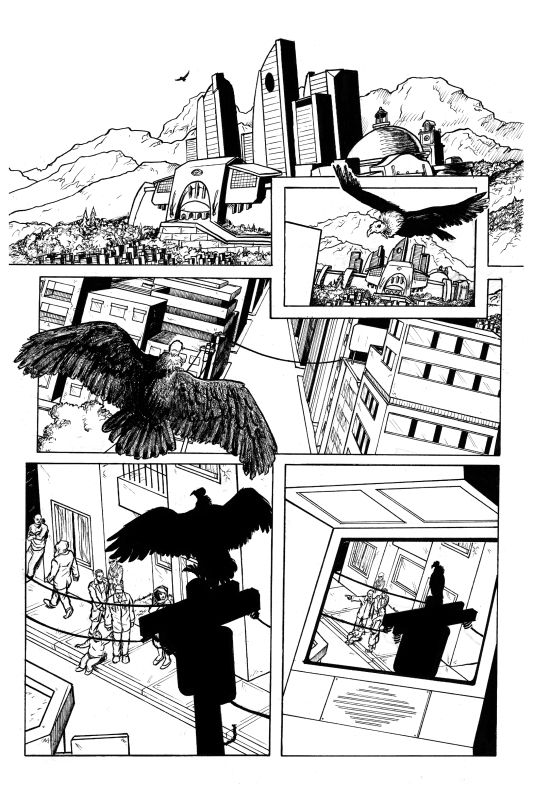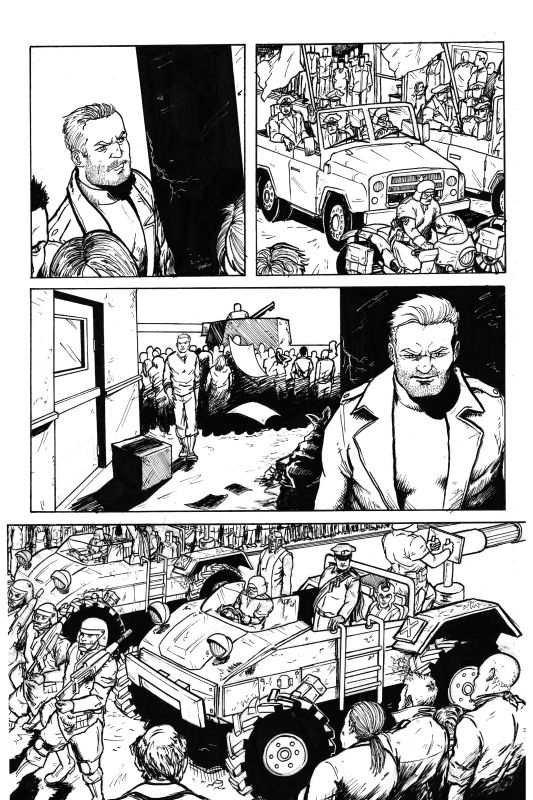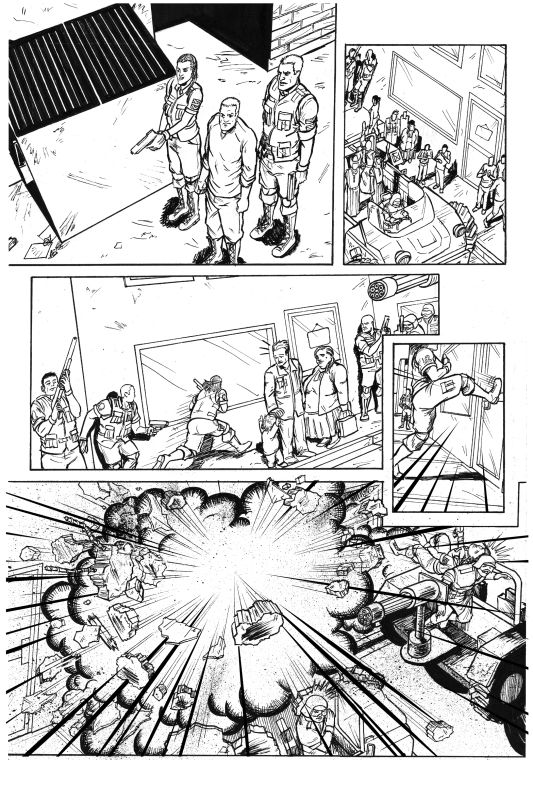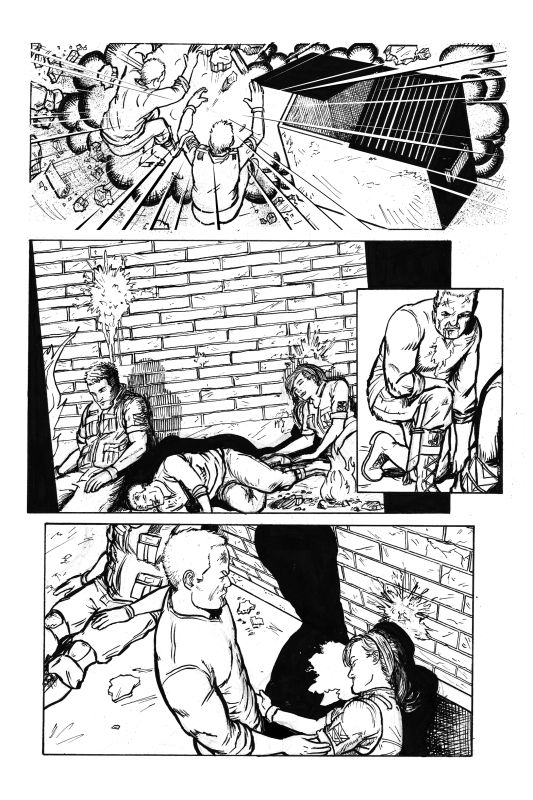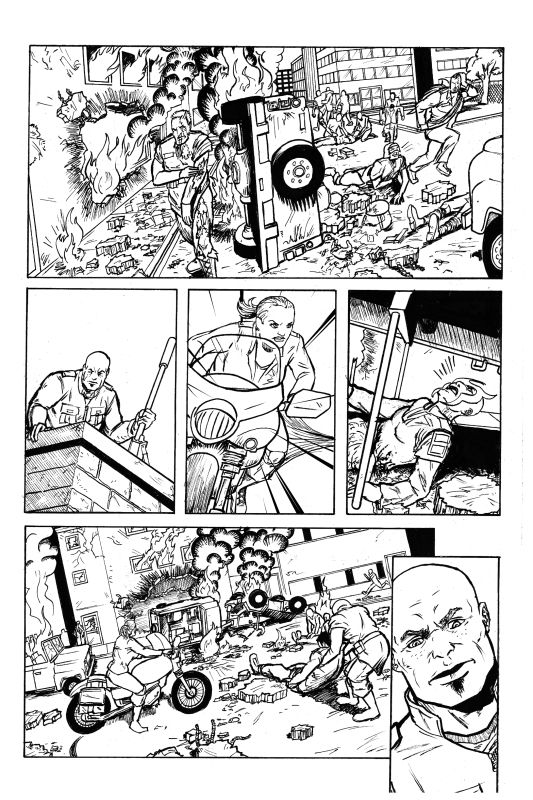 OLDIEs BUT A GOODIEs!