"Cabra Cini has the potential of being the next Buffy the Vampire Slayer." Don Smith, Investcomics.
No longer willing to let her boyfriend/pimp treat her like dirt, Cabra Cini got lethal payback with the help of voodoo magik--and liked it. Voodoo became her new addiction and Cabra has cleaned up her act and forged a deadly new vocation...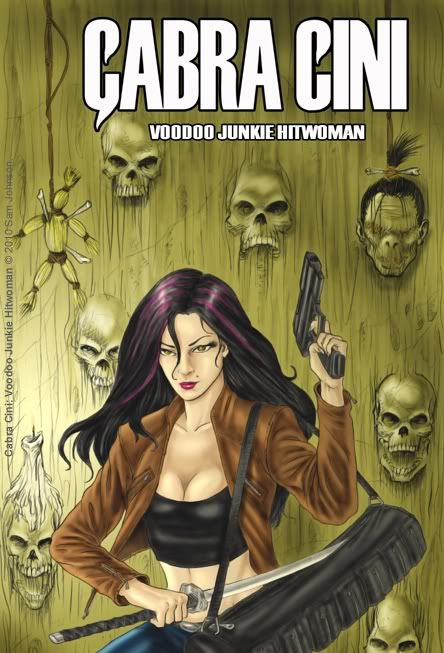 Three Cabra Cini stories have seen print in H!M Comics'
IF-X
Halloween anthology and the first of these has recently been reprinted--in color for the first time--in Visionary Comics' free digital comic
Digital Visions #4
--introducing her to a wider audience and garnering some great reviews!
I'm looking for two artists: one to illustrate a 14-page story, one to illustrate 5 pages of a 10-pager; both will then get colored to form part of a 4-issue
Cabra Cini: Voodoo Junkie Hitwoman
mini-series or TPB, and payment from this would be from the publisher/profits if/when this is picked up. I have contacts at a number of publishers and have already had publisher interest.
Please send samples or (preferably) a link to your work to:
[email protected]
And you can check out Cabra's color debut in Visionary Comics'
Digital Visions #4
for free
here.