Weekly Sketch Group #343
Welcome to WSG #343! All PencilJack Members can participate in the weekly sketch group simply by posting a sketch, drawing, or painted-study of one of the topics below. If you don't like the topics, PM me with a topic you'd like to draw next week in the Sketch Group, and I will try to include it there !
Weekly Sketch Group #343 Topics:
1.

Roll Your Own Superhero!
This week create your own character, or do a drawing of one of the superheroes you have created in the past! Don't have any good ideas for Superheroes? Well just use one of these random superhero name generator websites to make a thrilling new hero and draw it!
LINKs:
http://superhero.namegeneratorfun.com
LINK #2:
http://home.hiwaay.net/~lkseitz/comi...en/herogen.cgi
-
2.
Just like it sounds, everyone! Draw your version of my character, Caber, below, and then post a character of your own that somebody else can draw. If you don't have any characters of your own, use one of the Random Generators (see #1, above
) and create one! (Credit to Jacon and Doomsmith for doing DMC projects in the past which I am appropriating on a trial-run for the WSG
)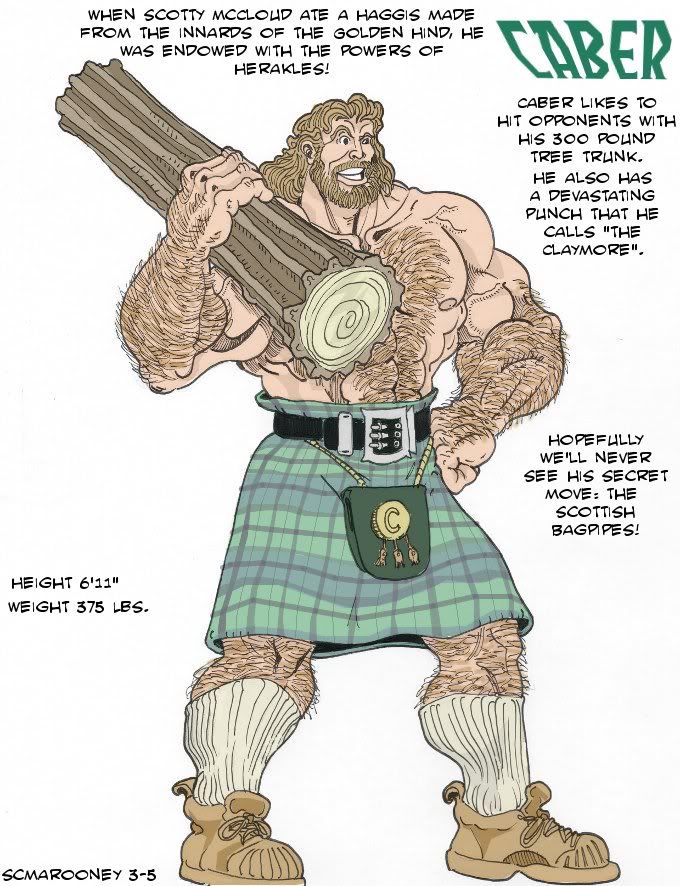 -
3.
In the Caricature Corner we strive to capture the likeness of well known celebrities in line. Below is an image of the celebrities chosen this week, but don't feel beholden to drawing from this image, seek out and find images that show the subjects from different angles or perspectives in order to make YOUR drawing. This week we are drawing actors from Anchorman 2: Will Ferrell and Christina Applegate!
-
=====> And there you have it my fellow drawing enthusiasts, sharpen those pencils and draw straight!